Marin County is one of those rare places where it really is the best of two worlds. This county known for its rugged beauty is located just across the Golden Gate Bridge from San Francisco, so it offers easy access to one of the best cities in the world while offering its residents otherworldly suburban living in pleasant, family-friendly communities.

Marin County includes the cities of San Rafael, Tiburon, Mill Valley, Novato, Sausalito, Belvedere, and many others. Each of them has its own vibe and personality.

What makes Marin County so special is that nearly 60% of its area is taken up with several national parks and state parks. The stunning natural beauty starts with the rugged Marin Headlands along the Golden Gate Strait, with views of the bridge and San Francisco from hiking trails and the Point Bonita Lighthouse, which dates from 1855.

Adjacent to the Marin Headlands is the massive Golden Gate National Recreation Area. Among the other many natural features of Marin County are the Muir Woods National Monument and its massive redwood trees, and Mount Tamalpais State Park.


San Rafael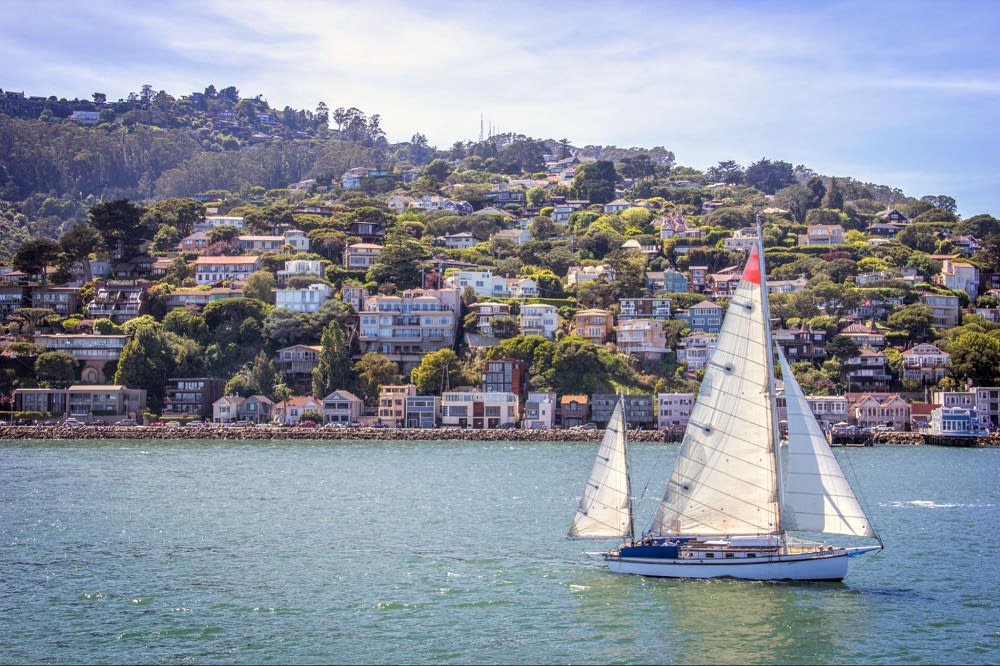 San Rafael is the Marin County seat, a city of about 58,000 located on the northwestern side of San Francisco Bay. It's less than a 20-mile drive down the 101 highway to San Francisco, and East Bay is easily accessible via the Richmond San Rafael Bridge on Interstate 580.

San Rafael is known for its authentic recreation of Mission San Rafael Arcángel right in the middle of downtown. The mission was founded in 1817. Some of the cruising scenes in the classic 1973 film "American Graffiti" were filmed in downtown San Rafael. San Rafael is also home to the Marin County Civic Center, which was designed by Frank Lloyd Wright.

The city's neighborhoods fan out from the waterfront and downtown, and the types of homes available here include Craftsman bungalows, historic Victorian estates, and sleek contemporary homes.
Tiburon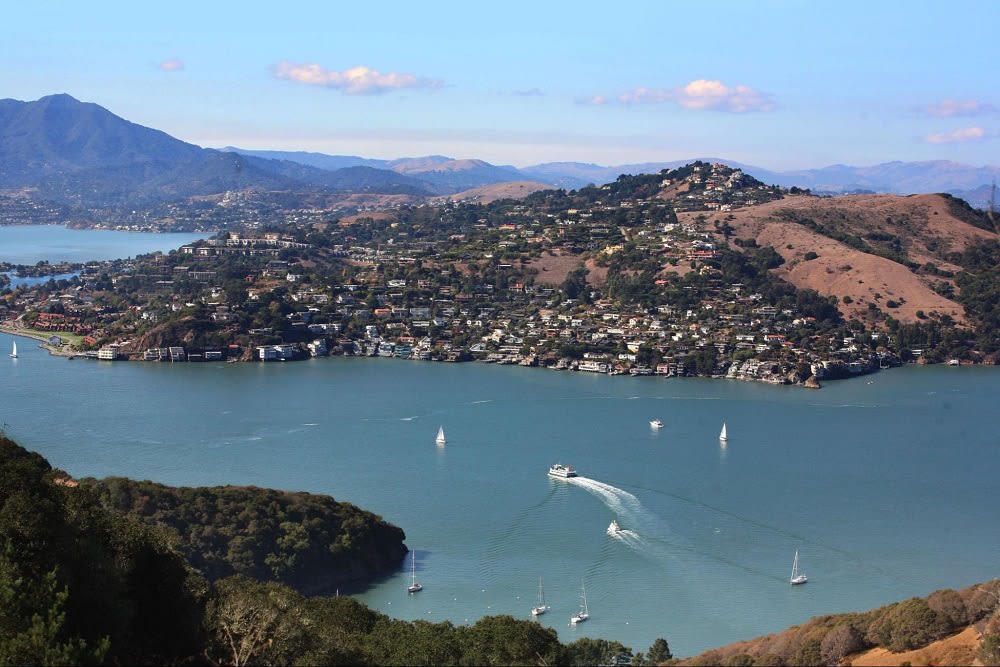 Credit: Marin Hotels Blog

Tiburon is an affluent residential community of just more than 9,000 located on the Tiburon Peninsula, which juts into San Francisco Bay. Besides wonderful views of The City, residents of Tiburon real estate can take a ferry to San Francisco. Tiburon is named for the leopard sharks found in the nearby waters.

Residents of Tiburon pay a premium for living in such a special setting. According to Zillow, the median home price in Tiburon is $3,058,443. That's up 12.7% during the last year.
Belvedere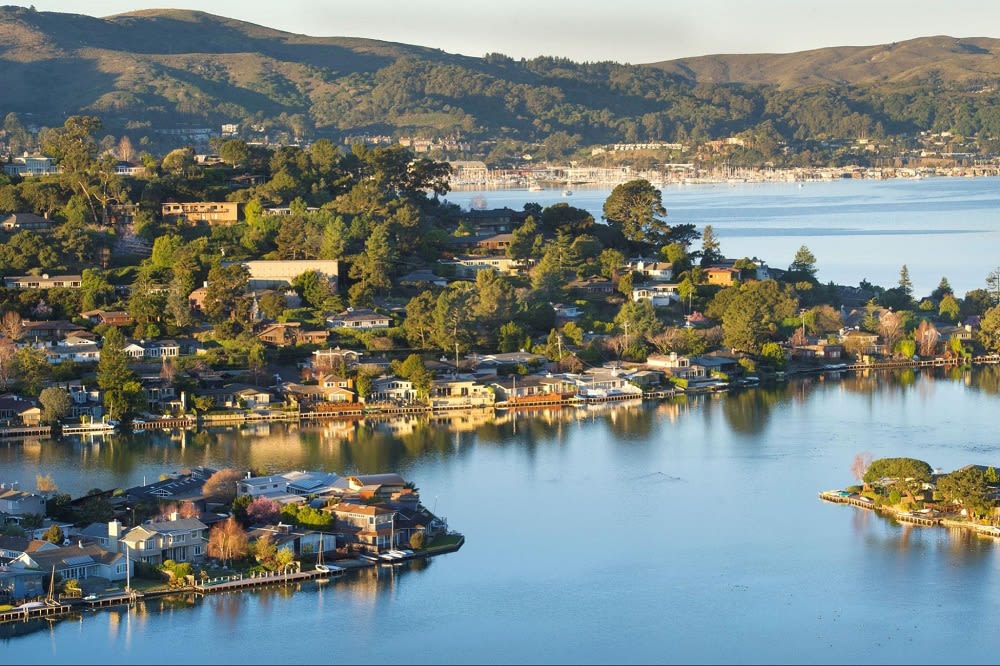 Credit: cityofbelvedere.org

Belvedere is a well-to-do residential enclave of some 2,000 residents that consists of two islands and a lagoon connected to Tiburon by two causeways. Many of the gorgeous houses have views of San Francisco, the Golden Gate Bridge, Angel Island, and Sausalito. The San Francisco Yacht Club, The Tiburon Peninsula Historical Trail, and Landmarks Art & Garden Center are just a few of the community highlights.
Mill Valley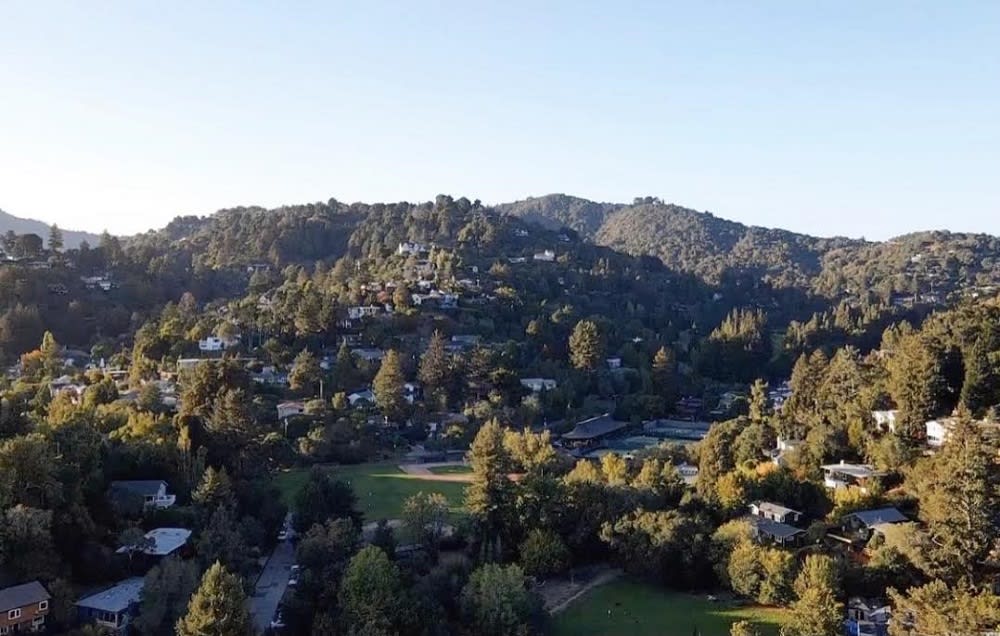 Credit: Wikipedia

Mill Valley is a city of about 14,000 nestled between Muir Woods National Monument and the Tiburon area. Due to its central location just 14 miles north of San Francisco and the fact that it is one of the most charming communities in the county, Mill Valley homes for sale are a hot commodity. This community straddles the line between rustic and refined. Here, you'll find a walkable downtown with many galleries, shops, and restaurants. A tiny sliver of Mill Valley stretches down to Richardson Bay, an arm of San Francisco Bay.
Sausalito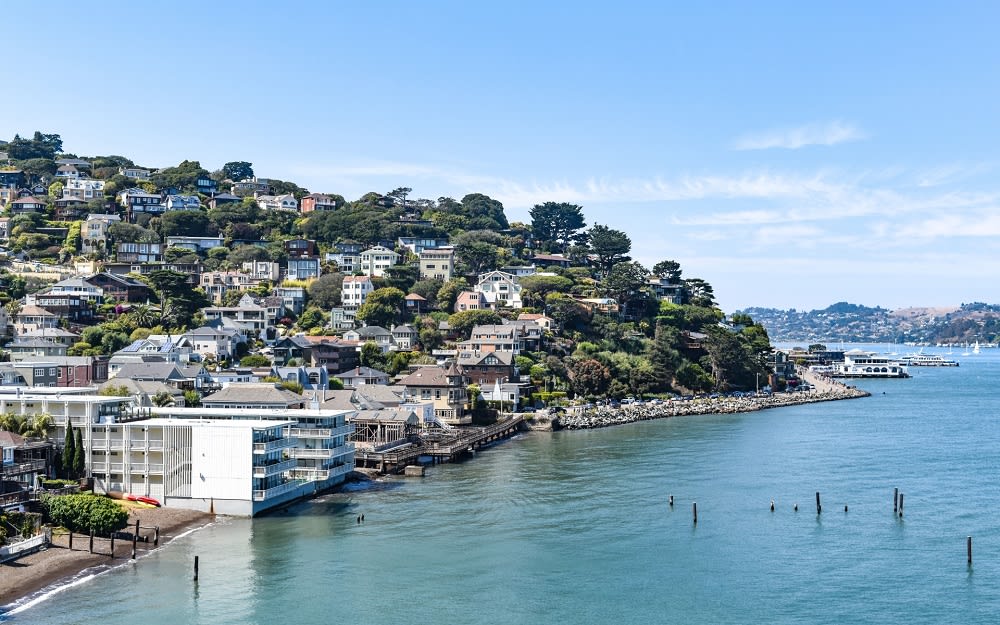 Sausalito is the first town in Marin County that motorists reach after crossing the Golden Gate Bridge. This unique blend of luxury living and a laid-back community of just more than 7,000 and offers all kinds of living arrangements from sweeping estates to a houseboat enclave on Richardson Bay.
Greenbrae
Greenbrae homes for sale are found in this unincorporated community just south of downtown San Rafael. Prospective homebuyers looking for an area full of sweeping views, an unmatched sense of tranquility, and a close-knit community will feel at home in Greenbrae. It is a beloved place to live for families, commuters, and anyone who desires an easygoing pace of life.
Work with an experienced agent
So how do homebuyers go about finding suitable housing, such as Mill Valley real estate, so they can begin enjoying the Marin County lifestyle? The best thing to do is hire a great real estate agent who has several years of experience helping people get into homes, including during the heated market.
Eric Schmitt, who has extensive knowledge of the communities in Marin County, including the types of homes available and things such as schools, commute times, and the main attractions in each of these locales, is a fantastic advocate for clients. He can help determine the right community for you.

If you are interested in buying homes in any of these Marin County communities, let Eric Schmitt put his extensive experience to work for you.