Home renovations are a great way to update the look and feel of your home while making it more comfortable and adding functionality as well. Sellers often start home renovations with good intentions and high expectations for the end result.


No matter how well-intentioned they are, home renovations can often turn out to be more than the homeowner initially bargained for. Timelines and budgets can get stretched far beyond what homeowners planned, causing emotional and financial distress. Having an exceptional
real estate agent
can help you with finding resources, such as interior designers, to make sure you achieve the design you've been dreaming of.
It is essential to be honest with yourself about the timeline you are expecting and the necessity of being flexible with your expectations. When estimating how long your home renovation will take, a great deal will depend on the type of renovation you are taking on and how prepared you are to undertake the project.


There are four basic types of renovations: The Basics, Curb Appeal, Best Bang for the Buck, and Passion Projects. Every kind of renovation requires preparedness, flexibility, and dedication. Being organized and knowledgeable about the job you are undertaking will help your renovation stay close to the projected timeline. Be realistic about your goals and abilities — and those of the professionals engaged in your renovation project.


Having
Eric Schmitt
, a top performer of real estate agents in Marin County, CA, on your side will go a long way toward ensuring you are well-prepared to make any upgrades to your beautiful home. Read on for his guide to ensuring that your home improvements are planned well so that the process is streamlined and stress-free.
The Basics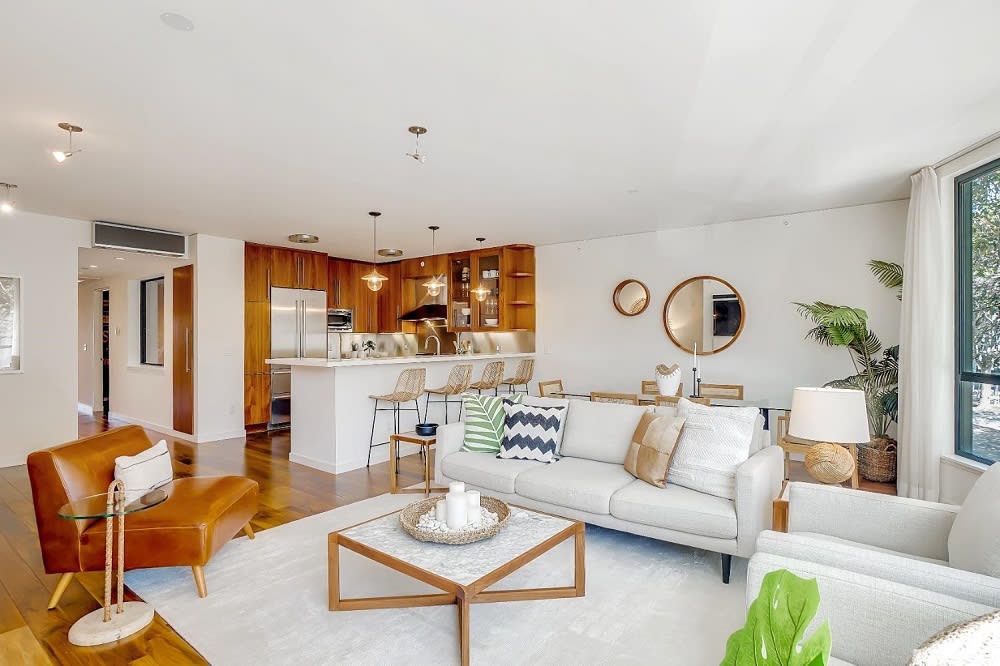 Photo courtesy of Eric Schmitt Real Estate
"The Basics" are home renovations that every homeowner should expect to make in their living space at some point. These include improvements such as roof replacements and repair, gutter maintenance or replacement, keeping the basement dry, and maintaining solid floors and walls.
These kinds of renovations and repairs are expected with owning and maintaining a home. This list may be longer and more detailed for luxury properties with extensive amenities, such as
Larkspur
real estate or
Corte Madera
real estate. That being said, you don't need to upgrade or renovate all of the items up front, and certainly not all at once. Remember to factor in weather, material availability and cost, and working hours if you need to hire contractors or builders.
Depending on the project and the size of the house, extensive renovation and repair projects can take anywhere from a couple of weeks to several months. For example,
replacing a roof
to a home of 3,000 square feet can take only one day if everything goes as planned, but it may take several weeks in case of complications with weather or other issues. Major structural problems and foundation repairs may take
up to a year
to finish.
Curb Appeal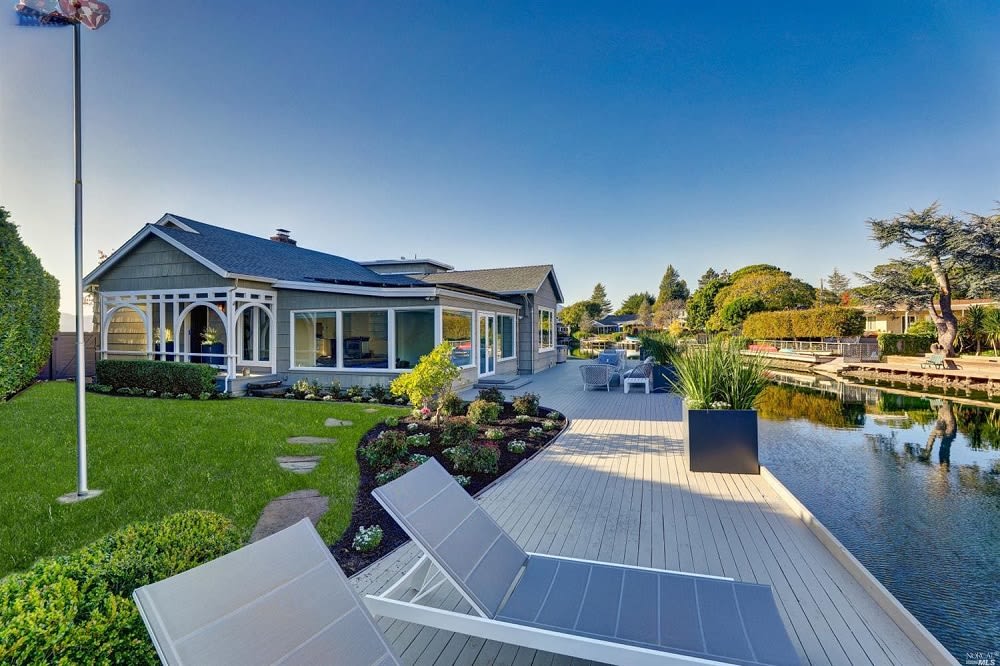 Photo courtesy of Eric Schmitt Real Estate
First impressions are lasting impressions, as they say, and curb appeal renovations will significantly impact the first impression buyers have when they arrive at your driveway. Many of these curb appeal projects can be done yourself, which helps save money.
Positive first impressions can go a long way with buyers. You'll create a positive first impression if your yard is perfectly tended to and has environmentally friendly, inviting landscaping. You'll want to have clean, easily readable address numbers. Adding a fresh coat of exterior paint to your shutters and door brings new life to the front of your home. Also, make sure that your garage is in tip-top shape. Replacing a
garage
may take from a few weeks to six months of renovation time.
Best Bang for the Buck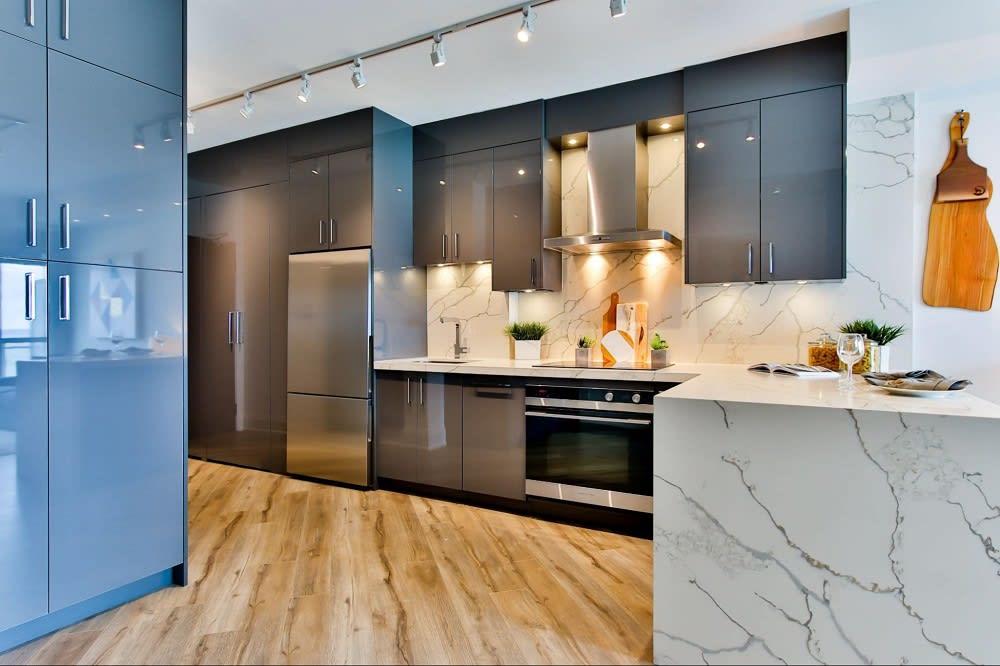 Source: Unsplash
Projects that bring the most value are the ones that fall under this category — hence the title "Best Bang for the Buck." These types of renovations are favorites of fix-it-and-flip-it professionals and homeowners around the country and abroad. These projects include kitchen renovations (who doesn't love an upgraded and beautiful kitchen with state-of-the-art appliances?), upgraded bathrooms and bathroom fixtures, flooring upgrades, and renovations on bonus rooms, such as attics and basements.
Exterior work that involves structures or energy upgrades of any kind, including roofs, windows, doors, sliding doors, and decks, all deliver a good return on investment but will take longer. Before embarking on a fixer-upper project, make sure you know what each renovation activity will require so you are comfortable with the renovation and the duration of time it requires.
For the interior of the house, fresh paint and simple, elegant lighting can give any home an almost new look. When working on sprucing up your home, it's better to gravitate towards the calm, cool side when it comes to design ideas and choices. Tasteful designs with muted colors that work across a broad palette of tastes and audiences would be a better choice than an eccentric and unique spin on things. If designing isn't your specialty, working with an interior designer is an excellent option to help ensure your home is buyer-ready and has that "wow" factor.
Cosmetic changes
like updating kitchen counters and flooring, adding new appliances, and repainting can take anywhere from a few days to a few months. If you are doing a complete kitchen remodel, though, plan for the project to take up to six months.
Passion Projects
"Passion Projects" are just what their name says they are — projects derived from the passion and interests of the homeowner. The cost of the project is of little difference to the person working on the project. These projects include adding hot tubs, pools, and game rooms — anything with the charm and personality of the owner evident in the renovation.
These projects are often time-consuming and usually require expert help. For instance, adding a beautiful fireplace often takes
up to six months
to complete. While these projects may have a lower return on investment, they often bring interest and character to the home. Renovation projects of this type include:
Adding a studio to your property
Removing walls and opening up a space
Eliminating or adding a bedroom
Remodeling the basement or attic to be fully finished and have a purpose, such as a game room
These projects are great for the soul and for your home. They are projects that add fun and breathe life into the character of your home.
Ready to get started in Marin County real estate?
Each of these types of renovations lends itself to making your home into something fabulous. Renovations can be incredibly worthwhile, as long as you are flexible and willing to be patient. Always be prepared for extra time and expense, and don't hesitate to call in a professional should you need one to assist.
If you're looking for expert guidance on which renovations will make your home look its absolute best, you want
Eric Schmitt
on your side. Eric will help you achieve the design dreams you've envisioned. As a top-ranking Marin County realtor with years of experience,
Eric
is well-versed in the Corte Madera, Mill Valley, and Larkspur real estate market and other properties in this beautiful area. Let him be your guide to some truly incredible renovations that will "wow" both you and your buyers.

*Header photo courtesy of Eric Schmitt Real Estate