Marin County has plenty of different neighborhoods perfect for your needs, whether that be to raise a family, downsize and enjoy retirement, or to settle down and build your career. However, there are a lot of unknowns that can come with moving to a new location. Before preparing for a move to this county, here's what to know about Marin's local real estate market.
Depending on which neighborhood you're searching for in Marin County, working with a local and experienced real estate agent like Eric Schmitt is an important step to take when deciding where to buy. Although county median sales prices generally stay
over one million
, neighborhoods like Larkspur and Tiburon are on the higher end. New listings in the area have decreased slightly, while active listings have experienced an increase. With this in mind, here's what to know about Marin County before relocating.
An overview of Marin County
58% of Marin County's land
is protected as open space. As such, there are six state parks and three national parks in this county alone. Due to this prime location next to nature, prices have increased by 10-20% in select neighborhoods. People looking to live in the area can expect a laid-back community, which takes after the artists, musicians, and other notable figures that have called Marin County home in the past.
Marin itself is a great place for people to relocate to, as it offers residents a wide variety of attractions, activities, and spaces to enjoy. The Audubon Canyon Ranch protects four main nature preserves, one of which is in Marin. Residents can also explore places like Art Works Downtown, an art center in Downtown San Rafael, or locations like the Baltimore Canyon Preserve, perfect for biking, hiking, and horseback riding.
Marin County's neighborhoods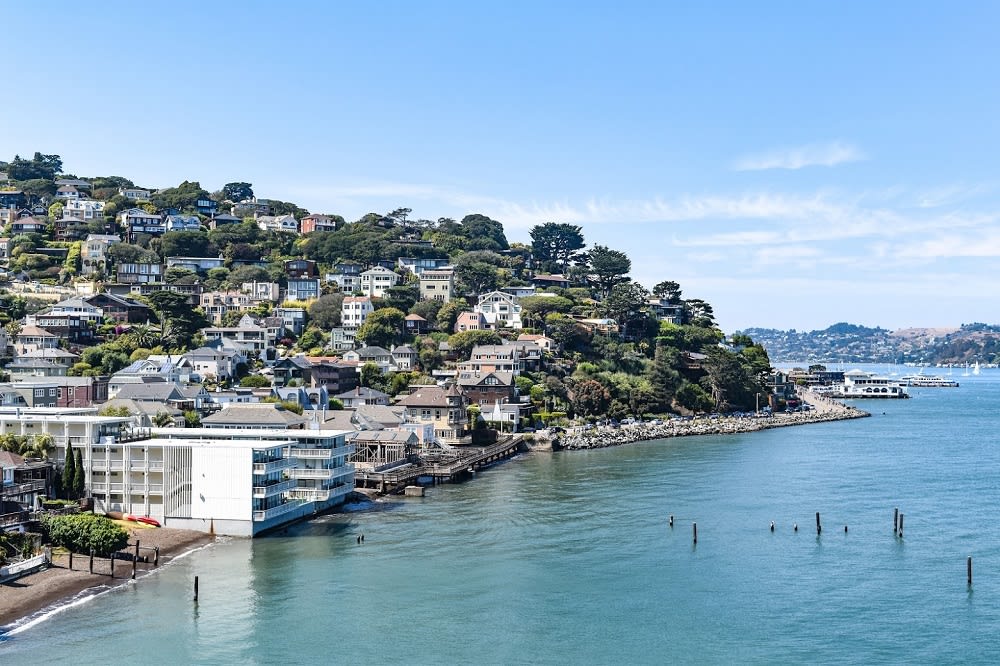 Marin County has 11 incorporated
towns and cities
, as well as other unincorporated areas for those relocating to explore. Those looking for Larkspur real estate, alongside its intertwined sister city of Corte Madera, can expect a rustic downtown and beautiful nature views. While Larkspur features natural sights like the mountains and canyons, Corte Madera homes for sale are situated in the 50s and 60s style waterfront cul-de-sacs.
Mill Valley, located next to Mount Tamalpais, provides residents with a small-town feel and a cozy downtown with shops and cafes. Mill Valley real estate started as rustic cabins serving as summer destinations, and those looking in this area can enjoy its redwood canyons that attracted vacationers to the location originally. Greenbrae homes for sale offer a similar small-town feel and locations near the water or next to the mountains.
Also a part of Marin County is the cities and towns of Belvedere, Fairfax, Novato, Ross, San Rafael, Sausalito, San Anselmo, and Tiburon. All offer their own charm and perks. To find a neighborhood that fits your relocation needs, it's best to work with an agent familiar with the area.
Factors for relocating
With a better understanding of what makes Marin a great place to relocate, here's what to know about relocating. A move may become necessary for a wide range of reasons, such as the need for space, shifting personal goals, or financial changes. To be prepared to move, review these factors for relocating.
Your property's space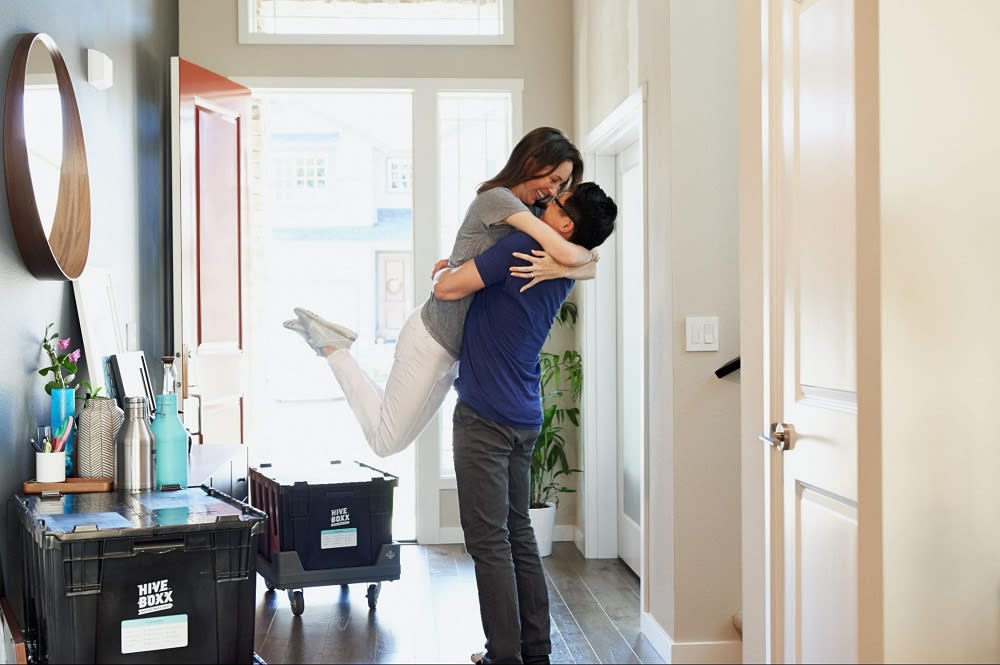 A common reason to relocate is a
changing need for space
. You may be ready to settle down and have a family, in which case you'll need one or two extra rooms. Or you may need extra space for an older family member requiring care. Your belongings may not fit in the storage spaces of your current property, making for a cramped and unlivable space. Additionally, you might need extra space to work from home or to accommodate a new pet. Whatever the reason may be, you're not alone if you're relocating because you've outgrown your home.
On the other end, your property may be too large. Your children may have moved out to go to college or start a career, and their rooms are left empty for most of the year. A large front yard or backyard may be a hassle to maintain, or you may simply feel lonely in a larger space you're not using. Relocating because your home has too much space is also common.
Personal needs
Personal needs
can also push a person to relocate, whatever they may be. Relationships that become serious can create the need for a new property, while ending relationships can also cause a relocation. Or you may be searching for something out of a location that your current one can't provide, like local and outdoor activities, or better schooling options for children.
A job change
Another common reason to relocate is for a job. You may move to make an hour-long commute in rush hour traffic more manageable, freeing up time to spend with family, and friends, or enjoying personal interests. A job change, in general, can prompt a relocation, and if the job is in an area you love it can be a win-win situation, especially if your employer helps with moving expenses.
Financial gains
Relocating to downsize can offer financial gains in terms of utilities and maintenance no longer needed for a smaller property, which can be used on things like travel or recreation. People also relocate to cash out on home equity or to use the money on the sale of a property for an upgrade. Personally, your financial situation can change for the better, in which case you may be ready for a home upgrade or investing in a second property.
Ready to relocate to Marin County?
Marin County is a great place to relocate to, whether you're looking for somewhere to enjoy the outdoors with family, a beautiful place to work, or a quiet neighborhood to retire. When you're ready to search for properties in the area, contact trusted local agent
Eric Schmitt
to guide you through the process.