The real estate market boomed throughout much of California during the pandemic. People found themselves moving into the greater San Francisco area or moving out of the city itself in search of more space as they made the transition to work from home. They found themselves looking for larger properties with more amenities, where they could enjoy greater luxuries while spending the majority of their time at home.
Now, the tide may be turning. The
price of Bay Area homes
has recently decreased. San Francisco saw an overall
decrease in home sales
through the summer, with sales down an estimated 38% compared to last year.
However, that does not mean that home sales have stalled completely in the Marin County or San Francisco markets. Many properties continue to sell, and those properties may offer vital insights into the state of the market and what it might mean for homeowners, sellers, and potential buyers alike.
Recently sold properties in the area
Take a look at these properties recently sold through Eric Schmitt Real Estate to get a better look at the Marin County luxury home market, how homes are really performing, and what's hot in the area.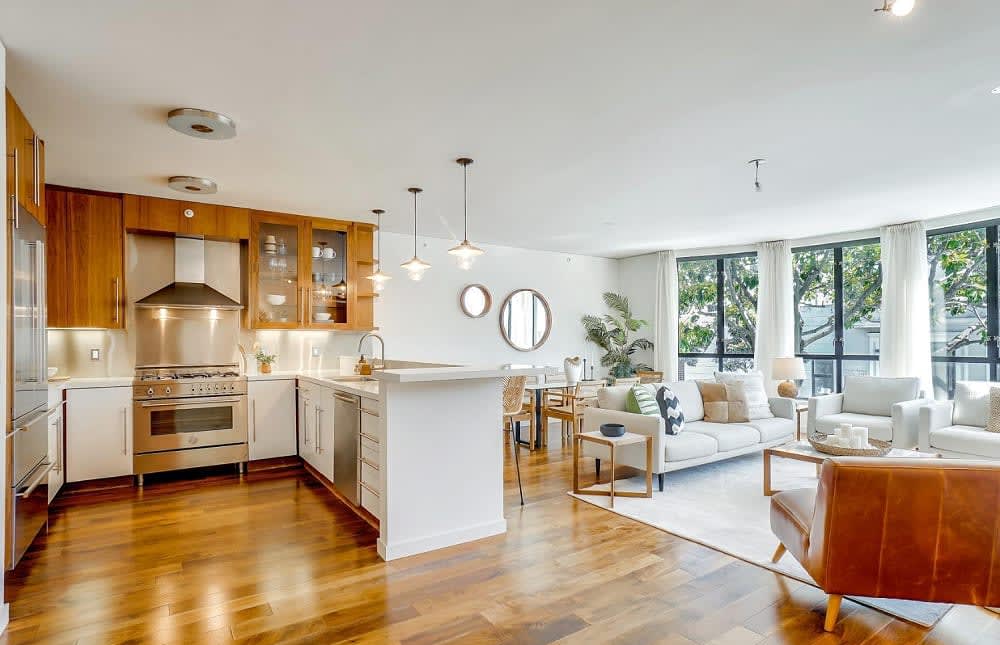 The recent sale of 1536 Pacific Avenue Unit 1 shows that luxury is definitely still on the table for San Francisco area buyers. This condo features a number of important attributes that luxury home buyers in San Francisco are seeking as they consider the amenities they really need in order to make the most of their properties.

It offers 1,407 square feet of living space, 3 bedrooms, 2 bathrooms, and a host of amenities that are perfect for entertaining—something that many buyers are relieved to note is part of their current plans again. The property has an open floor plan, in-unit laundry, and a gorgeous high-end kitchen that is perfect for cooking for a family or for a crowd.

The unit's sale also shows that many people are looking forward to getting out again: it's conveniently located near many of the incredible restaurants and boutique shopping located throughout the area.
5 Hilarita Circle reflects a trend from recent real estate purchases that doesn't seem to be changing: increasingly, many buyers are looking for waterfront properties. This gorgeous property sits directly on the lagoon, with its own dock for entertaining, boating, and more. It also has one of the buyer favorites from the past two years: outdoor living space, including a huge deck and grand level lawns that span the .207 acre lot. These spaces are ideal for entertaining and offer amenities like an outdoor shower and hot tub: two hot commodities for many Marin County buyers. Inside, the property includes 2,310 square feet of living space, 3 bedrooms, and 2 bathrooms.

Luxury is clearly still key for many Marin County buyers, as this property reflects. It includes tall glass walls, sweeping ceilings, and a gorgeous, hotel-like master suite that is perfect for luxury living for any buyer. 5 Hilarita Circle shows that the luxury real estate market in Marin County is unlikely to disappear any time soon—and that buyers are still willing to invest heavily in the amenities that matter most to them.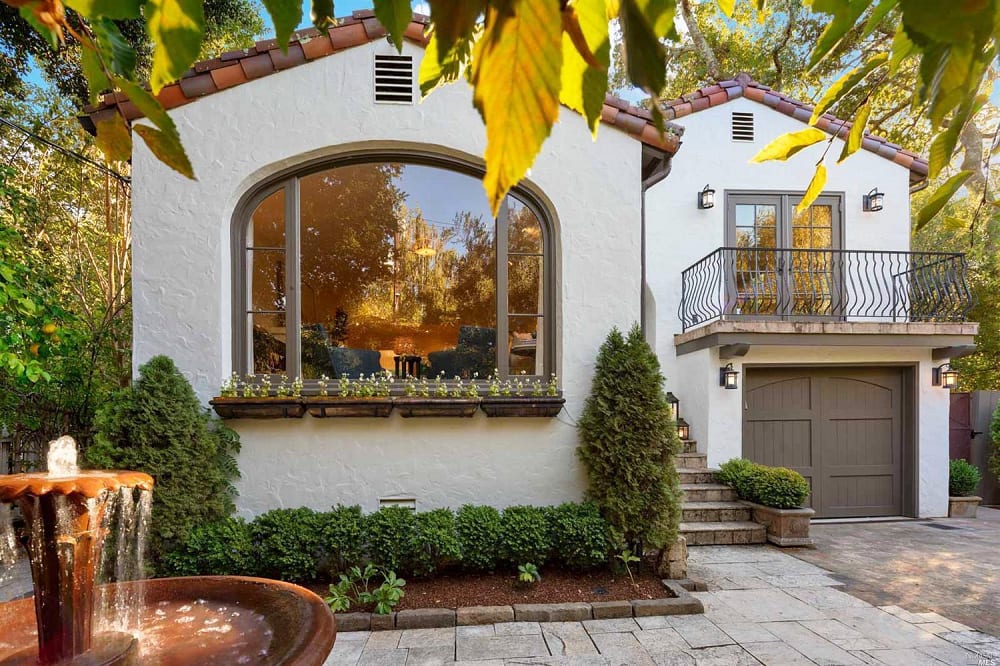 5 Norwood Avenue, with 4 bedrooms, 3 bathrooms, and 2,051 square feet of living space, is another stunning example of how luxury meets convenience. This gorgeous property is conveniently located for access to the restaurants and shops throughout the area. In addition, the property itself provides a number of fantastic amenities, including Tesla power walls, an EV charging station, and solar panels.

Technology is king for many current buyers in the San Francisco area real estate market, and 5 Norwood Avenue delivers with style. Technological advancements, many people have found, help make their lives easier, whether they are looking for a sophisticated security system that will help them protect their overall privacy or smart home technology that will help improve convenience and control within the home environment.
Outdoor living space remains a top commodity for many San Francisco area buyers, and 25 Carnoustie Drive delivers. This luxurious property includes a lush garden and fruit trees, including lemon trees, lime trees, orange trees, fig trees, and more. Not only that, there's a gorgeous outdoor water fountain in the front courtyard and multiple pool sites on the property. For buyers looking for the chance to fall in love with the great outdoors, entertain in style, and connect with their loved ones, this property delivers. The property also includes a large deck and a fire pit to help make the most of that outdoor space.

Inside, the property continues to meet expectations. It has a gorgeous, recently remodeled kitchen that helps create that great luxury atmosphere while allowing for fantastic meals in the heart of the home.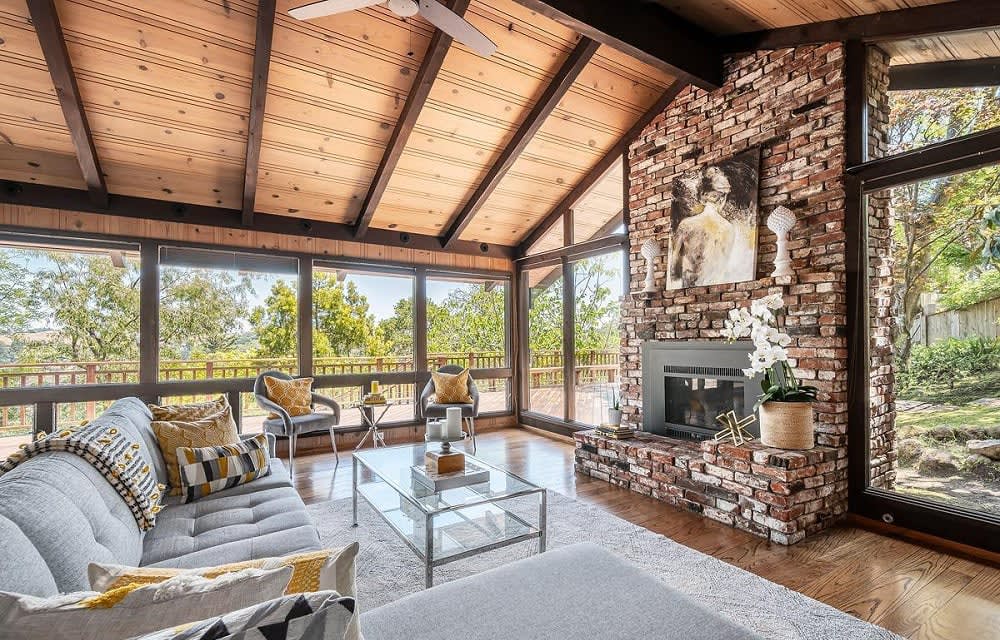 At 1 Carolyn Lane, with its gorgeous open beam ceilings and large fireplace, you'll note the same luxurious elements present throughout the properties on the list, including an extensive deck that will allow for indoor/outdoor flow and make entertaining easy and comfortable. It also contains gardens and flat areas within the yard that help create that fantastic outdoor living space that many people are looking for in their modern real estate purchases. The spacious areas indoors also help encourage comfort and entertaining.

1 Carolyn Lane also highlights one of the other attributes modern buyers need: space and storage. It contains considerable parking space, including a long driveway and a 2-car covered carport. In addition, the basement areas offer considerable storage, which means that many buyers will find that the home fits their unique needs.

This property, like others on the list, also highlights its convenient location for enjoying local amenities: something that has become increasingly popular in recent months, especially as restrictions have eased and people can get out to shop and socialize again.
What do recent home sales say about the San Francisco and Marin County markets?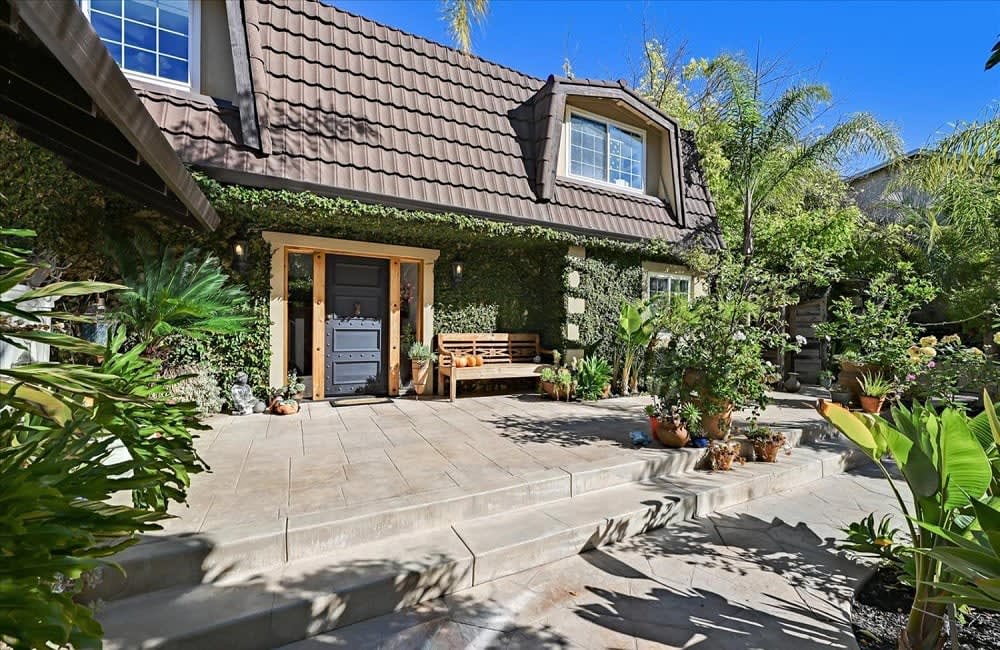 With the San Francisco real estate market cooling, many buyers may find themselves wondering about any number of things. Is now the time to buy? How low will home prices drop? Do those changing home purchase rates impact whether buyers will be willing to put their homes on the market? There are several key things to keep in mind as you explore the Marin County or San Francisco real estate markets.
1. There are more properties available, so you're more likely to find the property that will fit your needs.
Last summer, homes stayed on the San Francisco real estate market for just a handful of days before being purchased. Some buyers barely had time to tour a property before they needed to make a decision about whether it was the right property for their needs. Now, homes are staying on the market a little longer. They're less likely to sell out from under-interested buyers, and you may have more time to determine whether a property is really right for you before you have to snap it up. As a result, many buyers of San Francisco luxury homes are finding that they can be more specific about exactly what they want in their new property.
2. Home prices are coming down to a more reasonable level.
With the rate of home purchases decreasing, many sellers are lowering their prices to meet the current demand and move their properties more effectively. This means current home prices may more accurately reflect the value of those homes. As a result, buyers may feel more confident that they're getting the value they really want and need as they purchase their new properties.
3. Luxury real estate is still a valuable investment.
During the past two years, more than ever, people have come to appreciate the value of their luxury real estate investments. By choosing a luxury property in San Francisco or the greater Marin County area, you're able to experience all those great amenities and comforts at home while still getting out when needed to enjoy the wider benefits of fancy restaurants, great shopping, and more.
4. The amenities people are looking for may have shifted.
There are several key things that have changed what people are looking for in real estate over the past couple of years. Outdoor living space has become more critical than ever and remains an important element in many homes. Many people are also looking for:


Luxurious amenities that allow them to enjoy more time at home
Convenient access to local stores and restaurants, especially if those areas are within walking distance
Space, including storage space
Taking a look at those attributes can help sellers highlight the greatest benefits of their properties and why buyers may want to consider them.
Are you ready to invest in a Marin County home?
Are you looking for the Marin County home that's right for your needs? At
Eric Schmitt Real Estate
, we can help you find your dream home in the Marin County area. Contact us today to learn more about our properties or to start talking to an experienced Marin County real estate agent who can help you find the right property for you.