If you're looking for a fun day of shopping,
Mill Valley
is the place to be. There are a number of great shops and malls in the Mill Valley area that carry everything from clothes to furniture and home accessories. So whatever it is you're looking for, you're sure to find something near Mill Valley homes for sale. Plus, with its charming small-town atmosphere, it's a great place to relax and take a break from the hustle and bustle of city life.
Shop at these great Mill Valley stores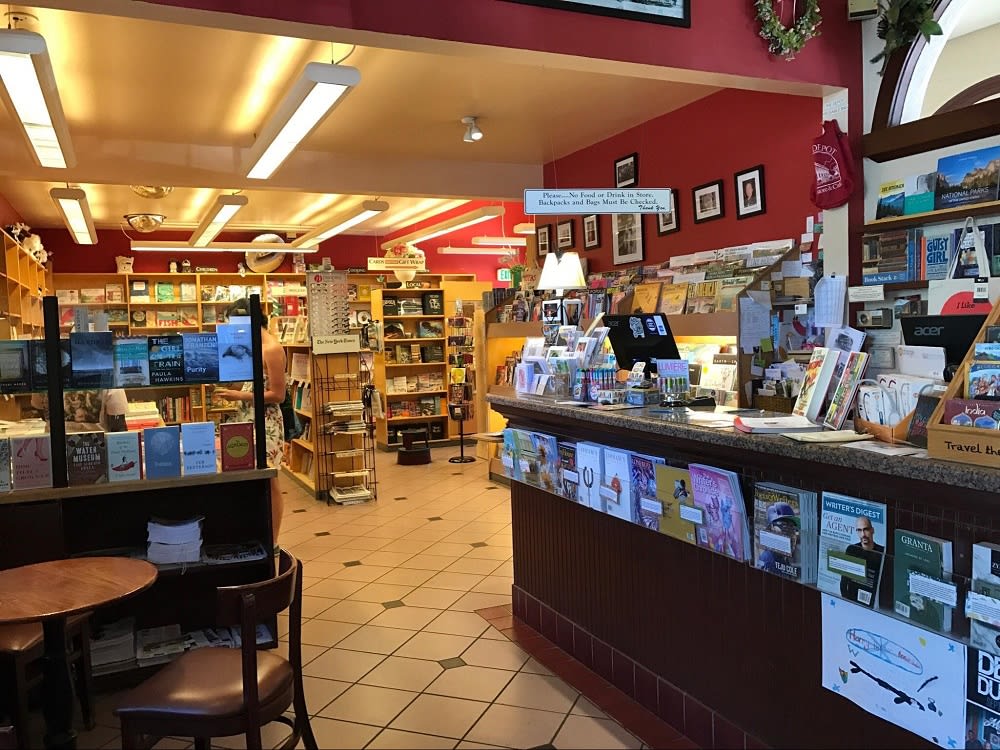 An independently-owned bookstore, Depot Café and Bookstore has a wide selection of books, and the staff is happy to order books for you if what you're seeking is out of stock. The café offers breakfast pastries, smoked trout on a bagel, smashed avocado on toast, smoothies, salads, sandwiches, pizza, and meatballs. Their kid's menu includes grilled cheese, PB&J, and turkey sandwiches. Adult visitors and Mill Valley residents can also enjoy a draft beer or glass of wine during the evening hours at the café. Be sure to try one of their desserts, like the three-pack of cookies or the brownies!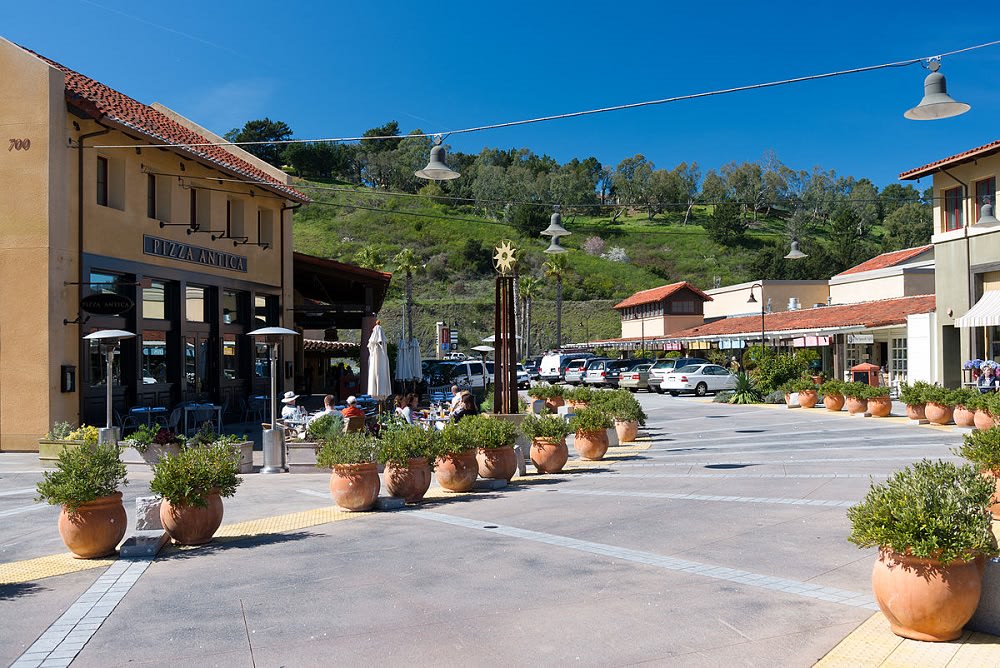 A shopping center with multiple options, Strawberry Village covers banking, dining, fashion, groceries, health & beauty, home & decor, services, and specialty stores. Residents, visitors, and potential buyers of Mill Valley homes for sale can do their banking with the Bank of America ATM or visit First Republic, Union, Wells Fargo, or Westamerica Bank. Dining options include Aloh-o, Harmony Restaurant, High Tech Burrito, In-N-Out Burger, Noble Cow Creamery, New York Bagel, Pizza Antica, Starbucks, and Thep Lela Thai Restaurant. Check out Bella Boutique, California Girl Jewelry, and Rims & Goggles when looking for clothing and accessories. For sports gear, visit Archrival Sports or Rims & Goggles.
Those in need of a relaxing self-care experience should consider visiting Evo Spa, D&O Salon, or Lavande Nail Spa & Boutique. The shopping center also offers physical activity options via Orangetheory Fitness, Pure Barre, StretchLab, the Performing Arts Academy of Marin (PAAM), and TumbleSpot. For special interests, check out Mike's Camera, Telford's Pipe & Cigar, or Woodlands Pet Food & Treats. Do your grocery shopping at Safeway. For home goods, check out California Closets for home organization, Calico for fabric supplies, The Shade Store for window coverings, The Spanish Table for dishes and decorations, or West Elm for furniture and accessories. When it comes to services, Strawberry Village has stores for cell phones (AT&T), realty, urgent care, print and communication, and shoe and watch repair.
Located on Throckmorton Avenue near Mill Valley homes for sale,
The Store
is a boutique that offers clothing tailored toward the current runway, streetwear, and magazine trends. As the owners Evan and Ronnie state, "We follow trends without being trendy." Customers praise the personalized service and welcoming atmosphere. Evan and Ronnie love helping customers grow their collection of items in their style, as well as customers looking to figure out a specific style. One of their customers noted that they offer a closet overhaul, where they assist you with purging your existing clothes, suggest new outfit combinations with remaining staples, and offer suggested items for filling any style gaps.
Established in 1986 and located at 31 Sunnyside Avenue #4, the Famous4 Emporium is a clothing store that caters to both men and women. Open on Fridays, Saturdays, and Sundays, this shop offers a wide range of clothing, accessories, and shoes perfect for a day wandering the town or a night performing on stage. Shoppers can expect to see items from A Fish Named Fred, Alberto Pants, Alkemie Jewelry, An Ren, Anatomie, Georg Roth, Haupt, Hempfinest, Humble Products, Zoe Couture Cashmere, and the store's line, Tzed. The
store
often has live music and concerts, making for a unique shopping experience near Mill Valley.
A local grocery store that opened in 1929, Mill Valley Market is the
last remaining small family-owned grocer
in the city. True to its origin as a produce market, check out hand-selected goods staff pull from the farmer produce market thrice weekly, including some from the family's farm, Glen Ellen. The Mill Valley Market also boasts a full-service butcher shop, which is one of the few remaining in the Bay Area. The gourmet department contains a broad selection of some of the finest grocery products from around the world, including one-hundred-year-old balsamic vinegar and an extensive range of honey. Residents and potential buyers of Mill Valley homes for sale should also check out the rotating selection of Cheese of the Month!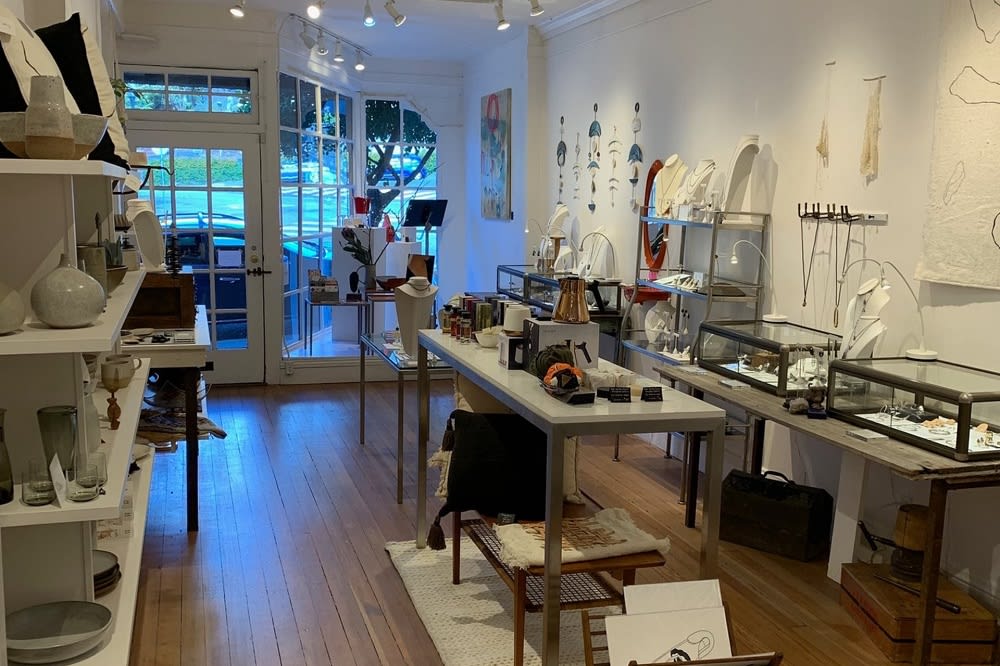 Founded by goldsmith Jeffery Levin and his curator wife Bonnie Peters, Poet and the Bench is a specialty store for art, body care, home goods, jewelry, and artisan-crafted goods. With items from over 50 designers, including contemporary fine art from artists in the Bay Area and throughout the country, Jeffery is available for custom jewelry orders, and Bonnie is happy to help customers find the perfect item for their own home or to gift to others.
Visitors should check out Two Neat, a quirky retro card and gift shop popular with Mill Valley residents. Two Neat has been serving Mill Valley for 31 years. Open daily from noon to 5 PM, the store stocks over 1,100 greeting cards, retro candy favorites, and saltwater taffy in 18 flavors, including chicken 'n waffles! Of course, when buying treats, it only seems fair to bring home something for the family dog, so Two Neat offers collars, chew toys, and dog treats as well. For a more kitschy souvenir, check out their collection of bumper stickers and Mill Valley hats and t-shirts.
Looking to purchase Mill Valley real estate?
While Mill Valley shopping is only one reason to call Mill Valley home, there are certainly many stores to keep visitors and residents happy. If you're looking to buy or sell Mill Valley real estate, reach out to a local realtor like
Eric Schmitt
for assistance with the process.