If you are a golf enthusiast currently living in or planning to
buy Marin County real estate
, you'd first want to know where the golf courses are and what to expect of them. Marin County is a serene environment with a list of luxurious amenities to satisfy a high-end lifestyle of all tastes and preferences.
The golf clubs in the Marin County area have state-of-the-art equipment, great ambiance, and beautiful landscapes you can enjoy as you play your favorite game. They are spacious, and there is something for all interested golfers, whether new or experienced.
When seeking to unwind alone or with family and friends, the region has a variety of golf courses. The courses range from public links to private clubs where you can get a membership and enjoy other activities besides golfing.
You're sure to find a course to suit your needs in one or more of these 10 courses to explore near Marin County real estate:
1. Windsor Golf Club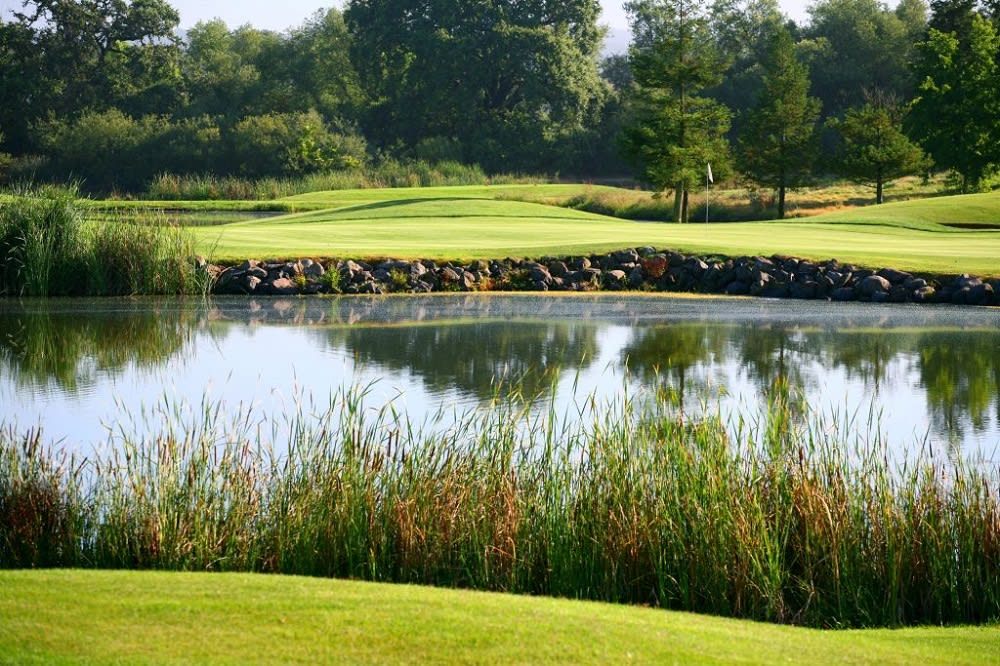 Photo courtesy of Windsor Golf Course
Windsor Golf Club
in Sonoma County offers you a classic experience of Northern California golfing. Its landscapes are eye-catching, with well-manicured gardens, sand bunkers, and neat fairways where you can test your golfing skills at any level.
This golf club's serene environment includes the Sonoma vineyards and luxurious homes. The oaks and meandering creeks on the 6,650-yard course beckon, adding a pleasant atmosphere. Golfers get the chance to try out different holes, including hole 7 and hole 2, considered to be among the "Top 10 Most Difficult" on the Nike Tour.
While here, you can dine at Charlie's restaurant on the lake or cruise a little further for wine tasting slightly beyond the boundaries of the course.
2. Indian Valley Golf Course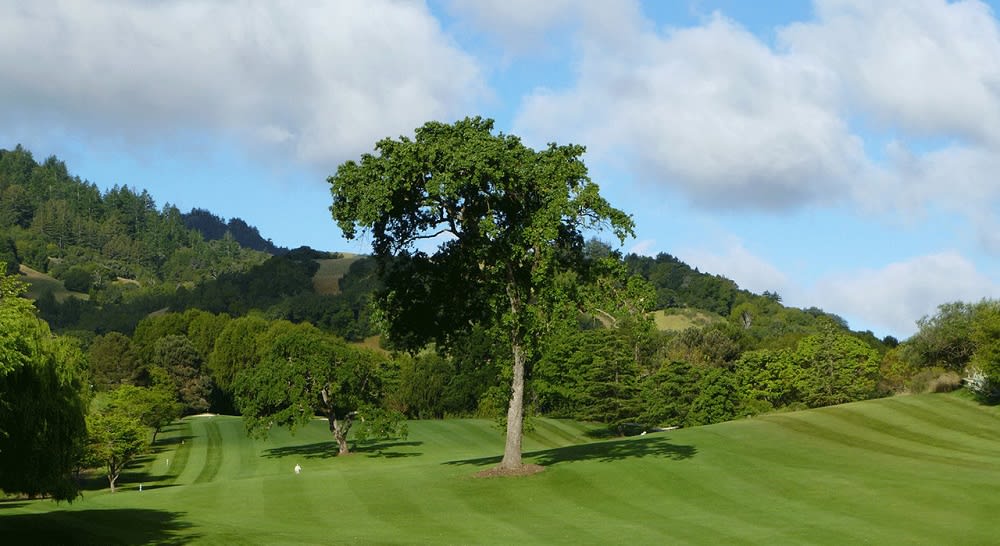 Dating back to 1958, the
Indian Valley Golf Club
is a popular place to practice your golfing skills. Its serene environment keeps you relaxed and focused enough to take good swings. This hidden gem spreads along 7,205 yards, surrounded by beautiful hills and Stafford Lake.
The course's 18 holes set in wetlands and woodland await your exploration, promising an enjoyable experience regardless of your level of expertise.
Another great reason to visit this golf course is the availability of an elevator set to transport golfers from holes 13 to 14 across a steep grade. Memberships are available, and you can select one of the four available packages depending on the activities you wish to enjoy.
3. Peacock Gap Golf Club
Launched in 1960, this golf club is the go-to location for all your golfing activities. Following the renovation done by Forrest Richardson in the early 2000s, the course is arranged with beautiful green contours.
The 6,261-yard
Peacock Gap golf course
has 18 holes of par-3s, par-4s, and par-5s. The grassy course is walkable, but you can also drive around the pond and the well-manicured terrain. It has a classic William Bell bunker layout.
4. Chardonnay Golf Club & Vineyards Course
If you are looking for a place to reconnect with nature and play golf, the
Chardonnay Golf club and Vineyards
course is where to be. It is set over Chardonnay's 150 acres, crossing creeks, lakes, and the breathtaking vineyards of Merlot and Pinot Noir.
The course is partially private, with an 18-hole layout of uniquely positioned par-3s, par-4s, and par-5 (six of each). Without private residential settlements, golfers have ample space to play the best they can.
You can opt for various membership packages offered at different rates and fees. Other facilities in the course include a golf shop, a bar and grill, a practice zone, and a variety of rooms for private events.
5. Northwood Golf Club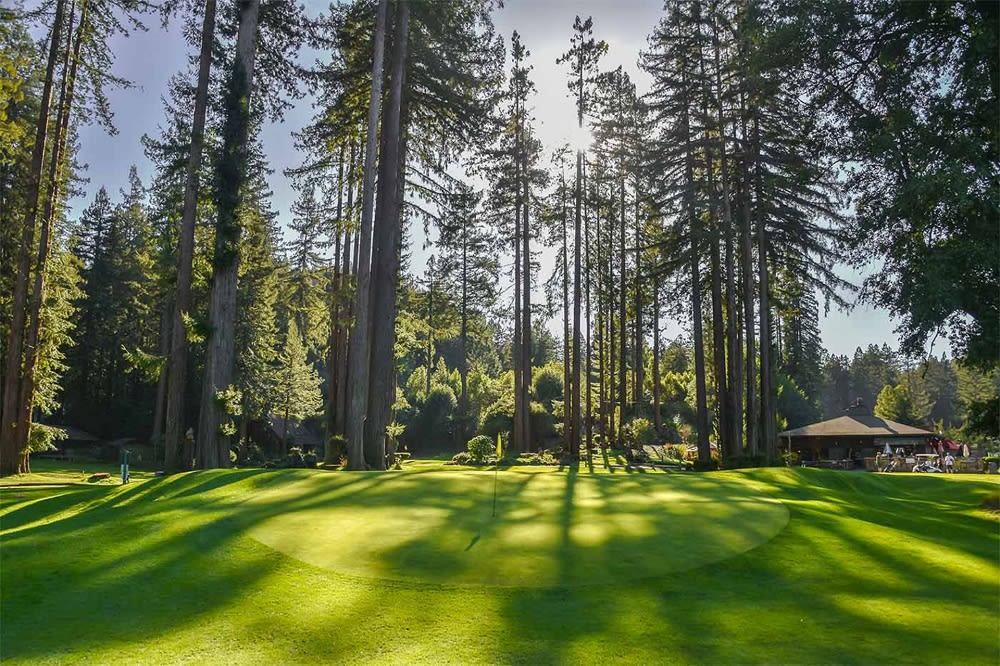 Photo courtesy of GOLF.com
Located in Monte Rio, Calif., the
Northwood Golf Club
course was designed by Alister MacKenzie. Golf Magazine rated Northwood one of the top five MacKenzie-designed rated golf courses worldwide. The nine-hole golf course stands on 2,893 yards laced with scenic redwoods and narrow fairways. The course is designed to give you a breathtaking experience while enjoying the Russian River view.
The reserve is easy to play on, and you can participate in tournaments and friendly games or practice your swings and shots. The green fees and memberships are well-packaged. It is also available for events and group outings.
6. Silverado Resort and Spa
If you're in town looking for Marin County houses, the
Silverado Resort and Spa
is a great place to create more golfing memories. It is located in the heart of Napa Valley, offering a 36-hole golfing experience.
The two courses, redesigned by PGA Hall-of-Famer Johnny Miller, offer oak-lined fairways and numerous water crossings.
The golf course has South and North sections, at 7,166 and 6,612 yards, respectively. The resort also offers accommodation, dining, tennis, and a spa.
7. The Links at Bodega Harbour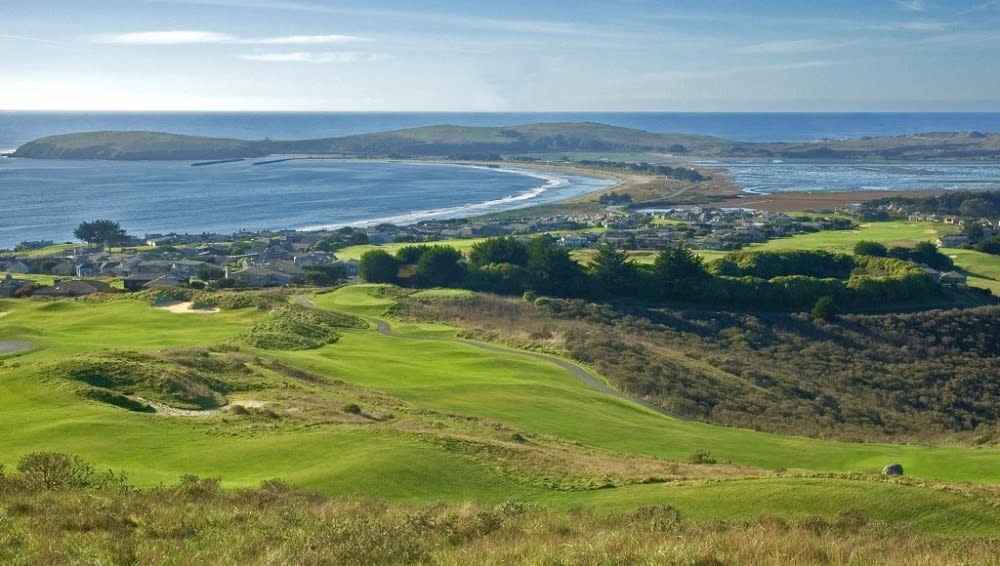 Photo courtesy of California Beaches
Nothing beats the fantastic experience of golfing against the sea breeze and breathtaking view of the Pacific Ocean at the
Links at Bodega Harbour
. It stands close to the coastline of Sonoma County, with uniquely-stationed pot bunkers at the front nine. The broader fairways on the back nine pave the way for an adrenaline-filled finish at the final three holes.
It is ideal for both beginners and experienced golfers. Lessons are available to help sharpen your skills. The last renovations gave the course a new face when the 18 greens were covered with bentgrass to replace the previous annual bluegrass. More than 96 bunkers also underwent reconstruction in 2008, an improvement meant to give you a better experience on the course.
Besides the tournaments and events, the Links at Bodega Harbour has women's and men's golf clubs where the members join for practice and games. You can also explore, shop, and dine in the various sections.
8. Presidio Golf Course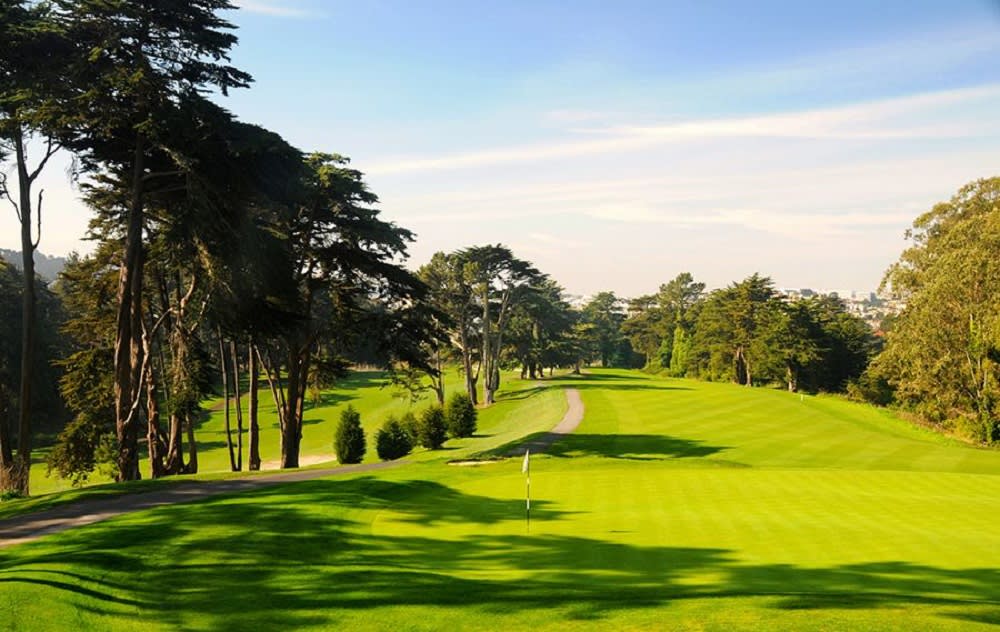 Photo courtesy of GolfPass
This golf course dates back to 1895, ranking second on the list of the oldest golf courses west of the Mississippi.
Presidio Golf Course
was only open to military officers and private club members until 1995, when the Presidio was named a national park site and opened to the public.
The 18-hole course runs 6,481 yards on hilly terrain, surrounded by pine and eucalyptus trees. The management has adopted environmentally-friendly practices to keep the course looking scenic and natural.
9. TPC Harding Park
The
TPC Harding Park Golf Course
witnessed the making of legends like George Archer, Ken Venturi, and Johnny Miller. Monterey cypress trees surround the scenic 18 holes.
Despite its long existence since 1925, the course looks appealing after a $16 million renovation project between 2002 and 2003. You can enjoy the 6,845 yards and share the experience of players who took part in events at the course like the 2020 PGA Championship and the 2005 Presidents Cup.
10. Mill Valley Golf Club
When seeking a classic experience of the oldest golf course in Marin County, the
Mill Valley golf club
is the place to explore. It was founded in 1919 and designed by golfer and greenskeeper Dad Clark. The 42 acres of creeks, redwoods, and hills surrounding the course make it one of the hidden jewels of Marin County.
The nine-hole, par-33 course lets players of all skill levels enjoy a well-paced and friendly game.
Grab the best property deals in Marin County!
If you are not a resident of Marin County and wish to move to the region, contact
Eric Schmitt real estate
. They have all kinds of Marin County houses — condos, townhouses, waterfront homes, luxury estates, and posh properties that will put you one step closer to all these fantastic golfing opportunities.
*Header source: Unsplash