Are you planning to relocate to Marin County this winter or spring? Located in the northwestern part of the San Francisco Bay area, Marin County features easy access to San Francisco, a multitude of cultural and outdoor activities, and mild Mediterranean weather.

When you move to Marin County, you'll also be surrounded by natural beauty. Streams, valleys, redwoods, and Mount Tamalpais are all part of the Marin County landscape. Homeowners are also close to the Pacific Ocean and San Pablo/San Francisco Bays.

Made up of small communities with their own unique vibes and amenities, Marin County is ideal for those looking for a laid-back lifestyle in one of the most beautiful places in the country.

Here are some of the gems you can expect to find when you look at Marin County homes.


1. Corte Madera

Located just 15 miles from San Francisco, Corte Madera may be best known for its shopping destinations. The high-end Town Center and the Village at Corte Madera are popular destinations with shops such as Lululemon, Nordstroms, and Restoration Hardware. The town is surrounded by wetlands and open green spaces, giving it a rural feel. With a population of around 9,000, Corte Madera provides a close-knit community with a small-town feel while maintaining proximity to big-city amenities.
2. Larkspur
The affluent city of Larkspur is located just half an hour from San Francisco near Mount Tamalpais. Full of historic charm and gorgeous views, Larkspur has wonderful dining options, a fantastic downtown area, several coffee shops during raining season, and a vibrant community heavy on local theater, art, and fun events.

If you're looking at Larkspur, CA, real estate, you'll find it provides close proximity to the community's fantastic culinary scene. Need a recommendation? Reach out to Eric Schmitt — he knows the hot spots and the hidden gems. A few favorites include fine dining at Farmshop, Roma Antica, and the popular oyster bar Hog Island. Spend time at the open-air Marin Country Mart, picnic in Piper Park, and discover new works at the Marin Society of Artists.
3. Mill Valley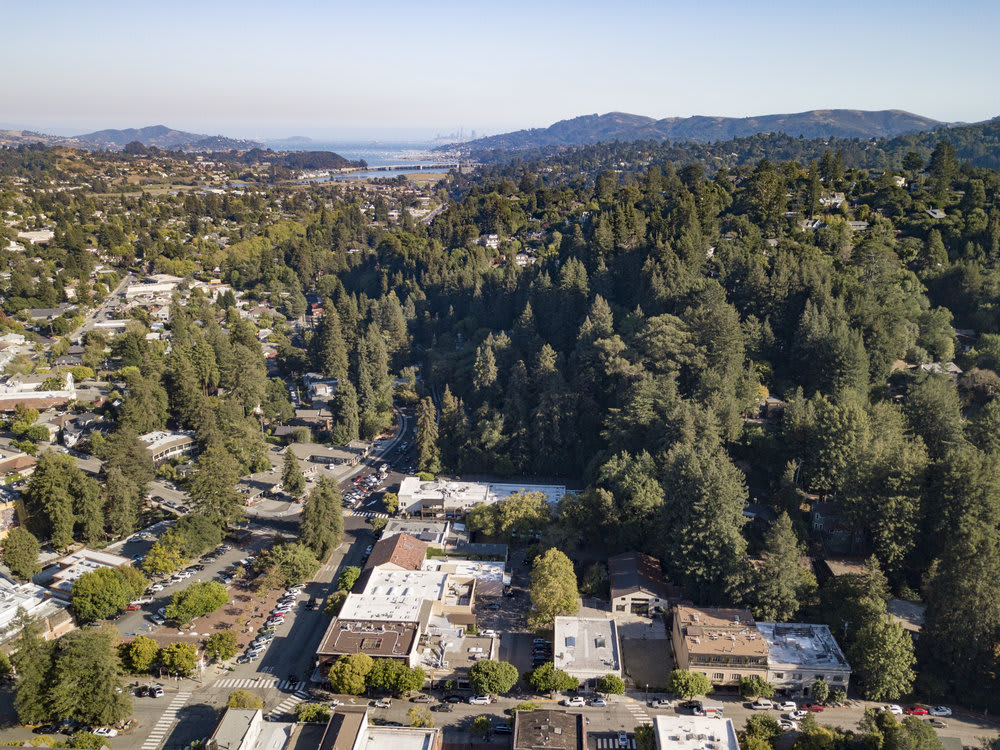 Considered a well-to-do suburb of San Francisco, Mill Valley is located 14 miles northwest of the city and is home to just over 14,000 residents. Residents will enjoy visiting the Muir Woods National Monument, going for hikes, or checking out concerts at Sweetwater Music Hall.

This comfortable, walkable community covers a small five square miles, giving it a secure and connected vibe. Mill Valley residents also can take part in fun annual events such as Winterfest, the Wine, Beer, and Gourmet Food Tasting, art walks, and outdoor art club garden tours.
4. Kentfield
If peaceful and picturesque are on your wish list for a new hometown, Kentfield real estate needs to be on your radar. Named after philanthropist and congressman William Kent, this close-knit community boasts a warm and welcoming atmosphere. Residents have easy access to parks like the Baltimore Canyon Preserve and Hal Brown Park at Creekside, beloved destinations for a breath of fresh air. You can also spend quality time at the Marin Art and Garden Center, Falkirk Cultural Center, or in one of the town's quaint restaurants like Guesthouse Marin or Half Day Café.
5. Tiburon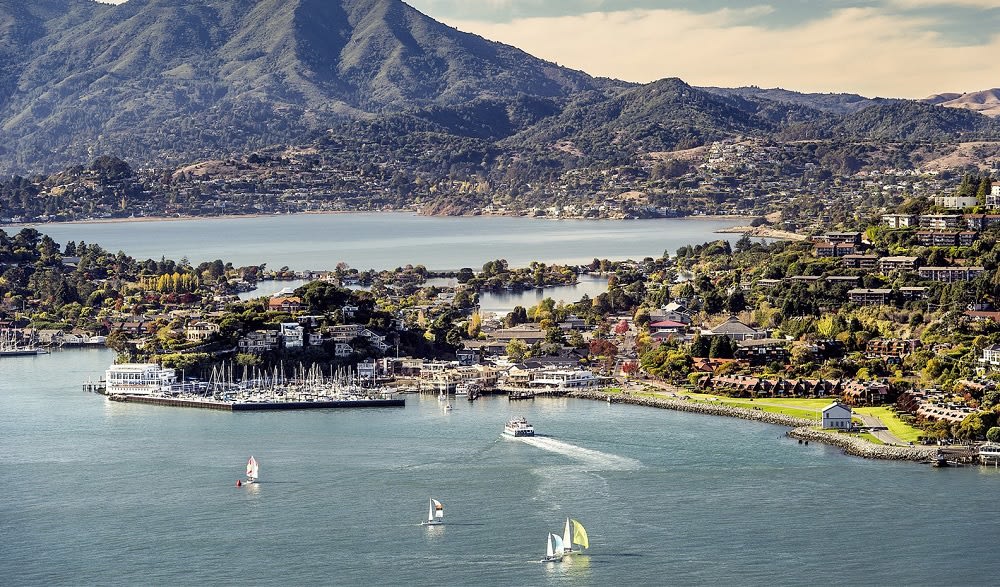 Tiburon luxury homes benefit from being located just 17 miles north of San Francisco and 10 miles south of San Rafael. This affluent community is close to Angel Island State Park as well as Paradise Beach County Park. Residents and visitors can take bay cruises to watch fireworks, watch for whales or get the perfect view of the Golden Gate Bridge.

This town of just over 9,000 people also has fabulous restaurants and bars, including Sam's Anchor Café, Salt & Pepper Restaurant, and Luna Blu. Many of the town's restaurants overlook the harbor and offer relaxing outdoor seating where diners can eat and enjoy the views.
Tiburon has some of the highest housing prices in Marin County with a median list price of $2.7 million, down over 2% from last December. However, with 22 homes currently on the market ranging in price from $890,000 to $17.8 million, there are plenty of options to choose from.

Do you want to make Marin County your next home? Choosing one of the gems listed above will guarantee you a wonderful lifestyle full of activities, friendly neighbors, and some of the best views in the country. Ready to get started on your home search? Reach out to trusted local agent Eric Schmitt for expert guidance during the home buying process.