Are you interested in investing in luxury real estate? Owning a
luxury property
provides style, comfort, high-end finishes, stunning views, and amenities galore. But finding the right property takes careful research and a proper understanding of what makes luxury real estate luxurious. If you want to get the most out of your investment, read on to learn six things to look for when investing in luxury real estate.
What to know before investing in luxury real estate
Prime location
One of the first things to look for when investing in luxury real estate is the right location. Property location is one of the biggest determining factors for the property's value. It's also how you will determine the best luxury real estate.


It's important to note that a prime location may look different to everyone. For some buyers, finding a property in a secluded area is the epitome of luxury. For others, investing in real estate in a high-end, central location is ideal.


A
prime location
will always vary from area to area and even person to person because it typically refers to what is desirable depending on the city. For this reason, it's best to create a list that outlines your location desires to help you develop a better understanding of what is considered a prime location for you.
Here are a few questions to ponder to help you source the best locations for your investment.
Do you want real estate located at the heart of the city with various amenities?

Are you interested in living on or near the water?

Would you prefer a property with acreage that enables you to create your oasis?
Answering these questions will help you come up with your own definition of a prime location, but it will help narrow down your search when looking for luxury real estate.

Premium materials
Investing in a property in a prime location is undoubtedly important, but finding real estate with
premium materials
is just as crucial for an authentic luxurious experience. High-end homes prioritize quality materials, which is one of many things that set these properties apart from standard real estate.
Luxury homes should be well-constructed throughout and only use the finest materials. Unfortunately, many sellers will use the label "Luxury Real Estate" to entice potential buyers. But even if a property looks great from the pictures, it doesn't mean that it has been constructed with premium materials. You should be concerned if a property listing claims to offer luxury real estate, but you can't identify any premium materials.


Before looking at any listings, make a list of the high-end materials you would like in your property. As you begin to look for properties, take note of the premium materials that are included and how many. Some popular premium materials in luxury properties include:
Italian marble countertops

Granite countertops

Marble floors

Stainless steel appliances
Unique designs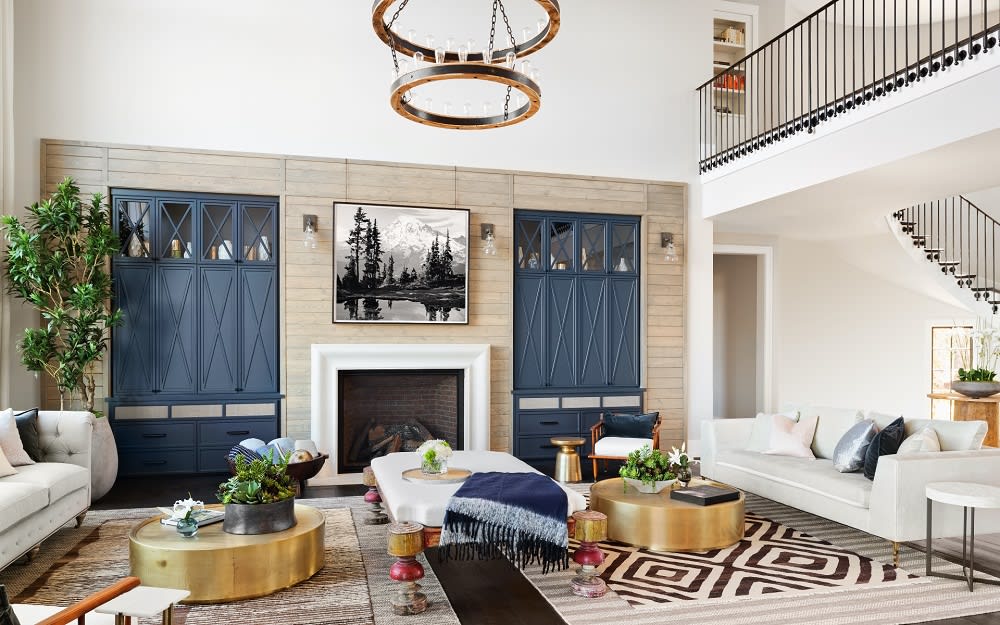 There's nothing more luxurious than a home that features unique and distinctive designs that set the property apart from the others in the neighborhood. These properties are not only alluring but are held to a much higher standard.
While all properties vary in features and designs, luxury real estate should assert exterior elegance that immediately captures your attention. This elegance won't just be in the property's exterior architecture either. It will extend to other property components like the landscape, lighting, and any water features.


The property's interior will typically feature straight and clean lines, geometric shapes, and sleek designs. Furniture is generally simple and functional but makes a bold statement.


When searching for luxury real estate, pay attention to high-end properties with a grander shape and style. These properties have no problem standing out from the listings and easily encompass a luxurious aesthetic.

Relatively larger floor plan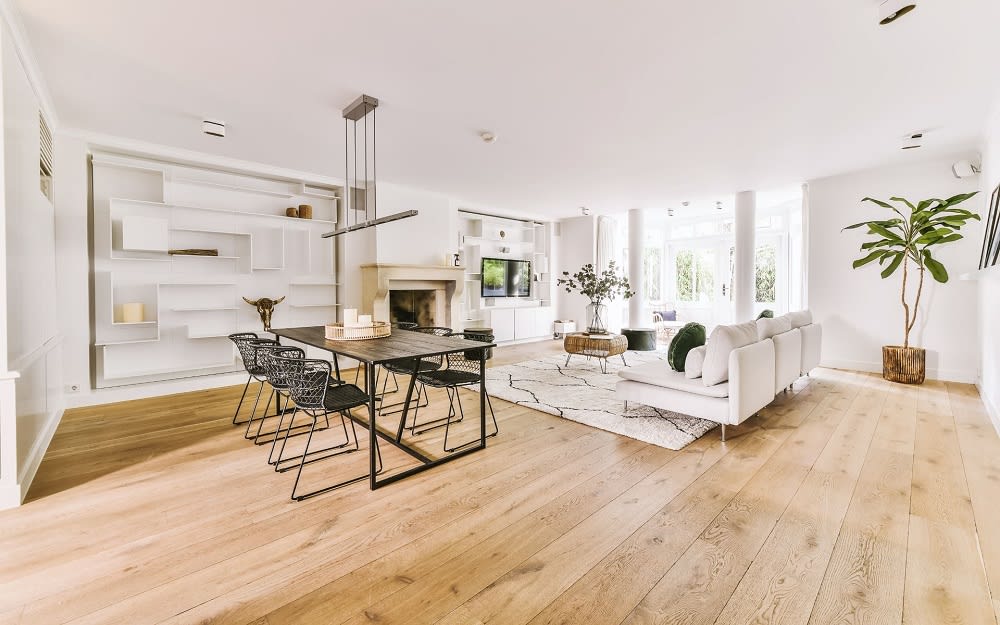 Luxury real estate is grand, which means these properties are expected to have a relatively larger floor plan. Some luxury properties are smaller, but many buyers typically prefer a plan that offers space, flexibility, and room for personalization.
How much space a buyer needs is certainly a personal preference. But, it's typically best to stay away from any property that feels cramped. Even high-end condos in the city usually offer more space than the average condo, making them more desirable.


High-end properties with a large floor plan offer several benefits that are hard to pass up. For example, larger floor plans create an opportunity for wide-open spaces, providing residents with much-needed breathing room.


A larger floor plan offers room for customizations as time goes on. Maybe you want to include an office for work. Or, you may decide that you want to create a
home gym
for your fitness needs. Whatever you decide, a larger floor plan enables you to design your property to fit your personality.
Another benefit of a larger floor plan is the ability to let in more natural light. Lighting can certainly change the atmosphere of any space, and having the right amount of lighting will make for a much more enjoyable living experience. In addition, high-end properties with a bigger floor plan typically support larger windows, which is another advantage of having more floor space. With this in mind, think about what square footage is necessary for your needs and then tailor your search accordingly.

Amenities
Having the right amenities is vital for any high-end property. Buyers interested in entering the luxury market often look for personalized amenities to suit their lifestyles and needs. One of the greatest things about luxury real estate is that these properties typically include amenities that the average person does not have access to in their area.


High-end properties aim to provide both comfort and pleasure for residents to enjoy. Some properties may include more traditional amenities, such as a swimming pool or tennis court. But you can also find more elaborate amenities like rocking climbing, a sauna, and even a shooting range.


If amenities are high on your list, check real estate listings that provide you with one or some of your desired luxury amenities. This is important to pay attention to because not all high-end properties will include various amenities. Instead, some luxury properties may focus more on location and space.


Don't just assume that a property will have what you need. Instead, take advantage of filters when conducting your search to ensure you only view properties that meet your criteria.

Spa bathroom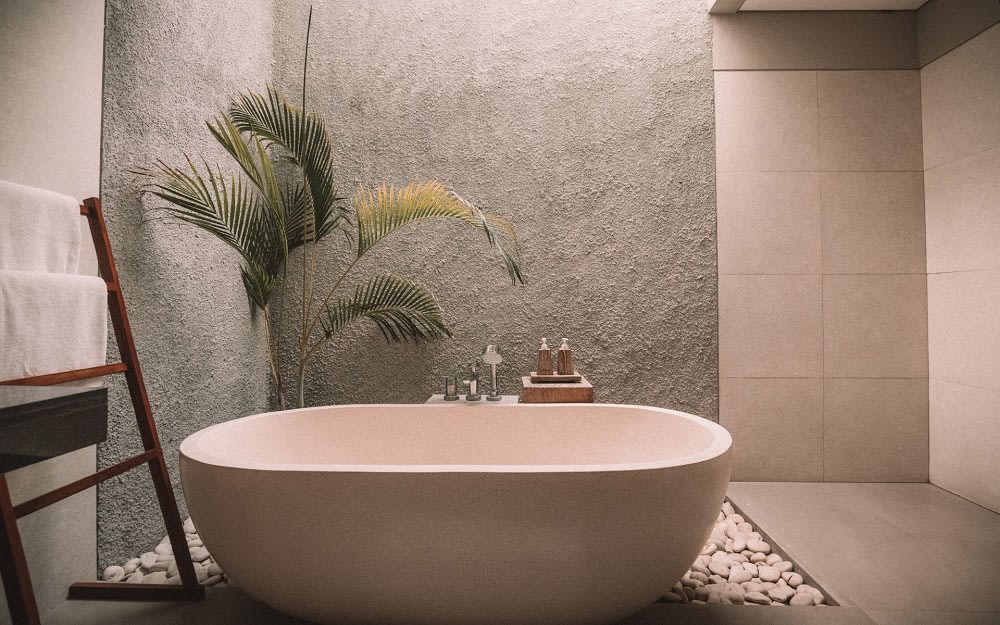 Lavish bathrooms are arguably one of the most sought-after features of a high-end property. For buyers looking for a luxurious experience, having a spa-like bathroom is undoubtedly a top priority. A spa bathroom offers the perfect opportunity to relax and unwind, whether you've had a long day at work or you spent the day hanging out around town.
Spa bathrooms typically include elegant tubs and shower features that promote deep relaxation. A spa bathroom also has the perfect lighting to encourage total relaxation. Features include calming paint colors, storage space for convenience and functionality, and elegant designs.


Below are some popular features you can expect in a spa bathroom in high-end properties.

Bathtubs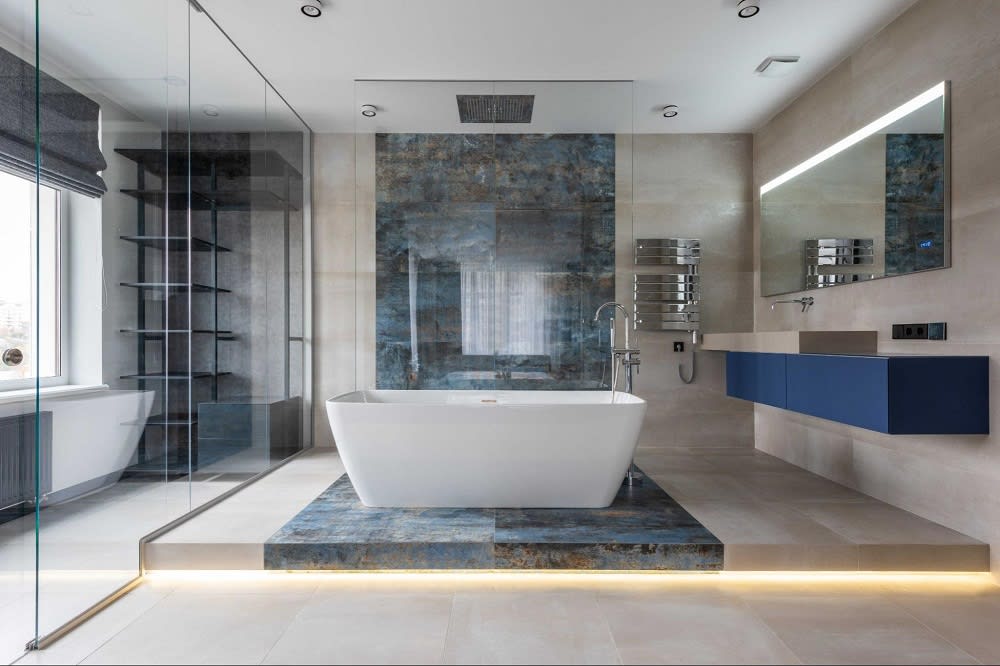 The bathtub is one of the most important features of a spa bathroom. Some popular tub options include:
Oversized bathtubs:

An oversized bathtub is the perfect luxury feature. Garden tubs and

Japanese soaking tubs

are two common types that allow you an opportunity to immerse yourself in the water completely.

Clawfoot tub: If you're looking for a more traditional tub, a clawfoot tub is an excellent option. These tubs are made from cast iron, are highly durable, and are a perfect option for medium-sized luxury properties.

Spa-jet tub: Another popular option for spa-like bathrooms are jet tubs. These massaging tubs are a staple for many and are a great way to soak aching muscles while easily adding to the luxury aesthetic.
Showers
Another staple feature of spa bathrooms is a luxury shower. Here are some popular shower options:
Curbless shower: These showers are seamless with the bathroom floor, which adds to a clean finish in the bathroom. These showers are also low maintenance, as they are easy to clean.

Body sprays: These wall-mounted body jets that are high-pressured and provide a therapeutic effect.

Two-person shower: If you're looking for a luxury shower with more space, a two-person shower may be the best option. A two-person shower fits two people perfectly if you have a partner. Or, go it alone and enjoy the spacious showering experience.
Lighting
Most spa-like bathrooms are equipped with light dimmers that allow you to customize your lighting experience. You can choose to dim your lights for a moody atmosphere or use more light for an airy feeling.
Ready to invest in luxury real estate?
More buyers are interested in owning a piece of luxury real estate thanks to its convenience, comfort, and optimal pleasure. But, if you're in pursuit of high-end real estate, you need an experienced real estate agent who can help.
Eric Schmitt
is a top-rated real estate agent in California who can help you find the property of your dreams.
Reach out today
if you're interested in luxury real estate in Marin County.