Right across the Golden Gate Bridge from San Francisco, Corte Madera has all of the convenience and style of the big city while also being a little more calm and quiet. The currently strong seller's market shows just how in-demand the area is. Just a short drive from Golden Gate Recreational Area, Muir Woods National Monument, and Red Rock Beach, Corte Madera homes for sale are in a great location with plenty to explore. Spend your mornings kayaking around the San Francisco Bay and your evenings watching the sun set over the Pacific.


The median home sold price can vary wildly from month to month, but it almost always stays over $1 million and often over $2 million. While it may be winter, the climate in the Bay Area is pretty much the same all year round. Any way you want to design your Corte Madera home works well with any season.
Four design trends that you should try in your Corte Madera home
Traditional details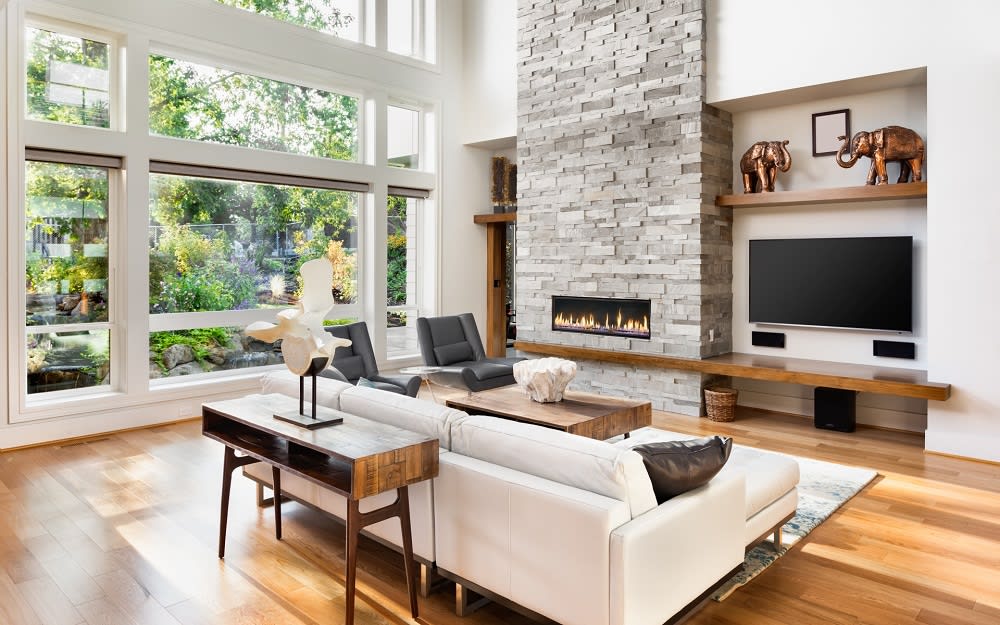 Corte Madera real estate may be near the city, but it's more of a suburb—with some great scenic views—which is why traditional details can fit well in Corte Madera real estate. There tend to be houses here rather than apartments or condos, and traditional details can invoke the image of a rustic cottage by the bay.
Per Good Housekeeping
, Bria Hammel of Bria Hamel Interiors says that traditional details will likely be popular in the coming year. "In 2022, we are seeing traditional details making a big comeback. With so much change around the world over the past few years, it's no surprise that more and more people are craving a sense of comfort, timelessness, or even a bit of nostalgia in their homes." But what exactly are
traditional details
? Neutral colors and elegant furniture give the home a pristine look. Not every piece of furniture has to be the same shade of white, but add pieces with subdued hues. Some teal or another pale blue will nicely reflect the area close to San Francisco Bay. Furniture may also have wooden legs or paneling. Traditional details show class and elegance.

3D art
3D art is an undoubtedly modern touch that can still fit with a traditional interior design in Corte Madera real estate. Once again, per Good Housekeeping, Lauren Befharin of Lauren Befharin Design says, "We will see a push towards 3D art in 2022. People are looking to add whimsey, intrigue, and life to flat walls as we continue to spend more time in our homes. Any art that pops right off the wall, and can be configured in different ways, is going to be very popular this year." Just the phrase "3D art" invokes an image of some towering sculpture in the center of the foyer, but it can be much more subtle. If you had a condo by the beach, you might have a small anchor carved from wood on the wall. Through experimentation, you can find the Corte Madera equivalent. You can find subtle 3D art that matches the color palette of your traditionally designed interior that still adds a bit of texture and personality.

Modernism
Going the complete opposite direction from traditional, there is the modern interior. San Francisco is a modern city, and you want your home to reflect this—especially if you plan to list it among other Corte Madera homes for sale. Modernism utilizes a neutral color palette to help certain decorations and furniture pop. The palette can be anything from white to a darker gray or even black, though it's not recommended for this area. The Bay Area makes one think of sunshine and bright-colored buildings. Picture a stainless steel kitchen with glass cabinets that open up the room. Paintings on your living room walls, as well as a singular red sectional, stand out against the neutral colors. Modernism portrays class. A home with a modern design may not look lived-in, but yours can certainly be comfortable and inviting. A stone fireplace will look great with this design and make your living room more comfortable for those chilly, foggy mornings.

Rustic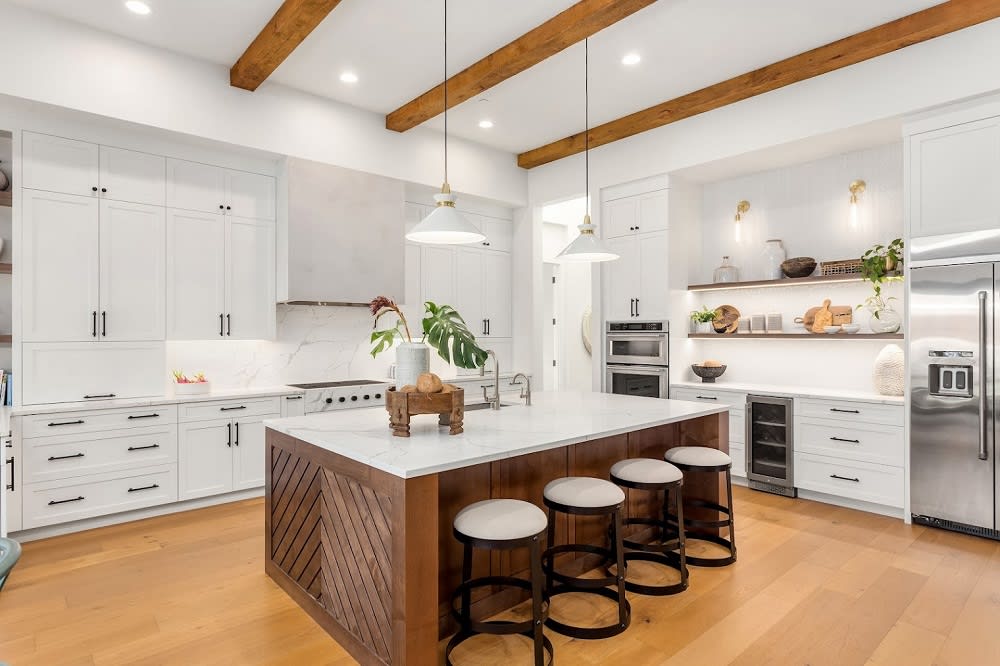 It's not recommended for you to transform your suburban San Francisco area home into a full-out log cabin, but there are some elements of rustic design that can work. Corte Madera is near the city but is also close to redwood forests. You certainly have the natural backdrop to justify it if you want to go the rustic route in your Corte Madera home. You can have a table with wooden legs that look unpolished yet doesn't overwhelm the room. Exposed brick walls can be a nice touch as well. Whether you're interested in a more traditional or modern design, they both tend to lean on lighter, neutral colors. Some rustic elements can enhance and highlight these designs when used sparely.
Get started buying Corte Madera real estate
Corte Madera homes for sale are waiting for you. If you're ready to get the process started of buying your very own Corte Madera real estate, reach out to
Eric Schmitt
. He knows the area and the local housing market and will find you the perfect home. Corte Madera homes for sale are in the ideal location, being so close to San Francisco—one of the most in-demand real estate markets in the country—while also being in the suburbs. Whether you go with a traditional or modern design, it's up to you, and natural rustic pieces and 3D sculptures can add some flare to your home's interior. Corte Madera homes are large enough for you to remodel and redesign however you want.