Charming Larkspur is nestled San Francisco Bay and Mount Tamalpais, providing easy accessibility to nature on all sides. When you're ready for a breath of fresh air, head to these natural hotspots.
Historic District Walking Tour
The rich history of this town is still available to be viewed in a self-guided
walking tour
. The tours coincide with the book
Larkspur Past and Present: A History and Walking Guide
. Sightsee at countless locations that are listed on the National Register of Historic Places. Visit the Lark Theatre, first built in 1936, and then see the latest release since they're still showing movies today. Check out the Blue Rock Inn, which has been in business since the late 19th century, before the town of Larkspur was even founded.
Parks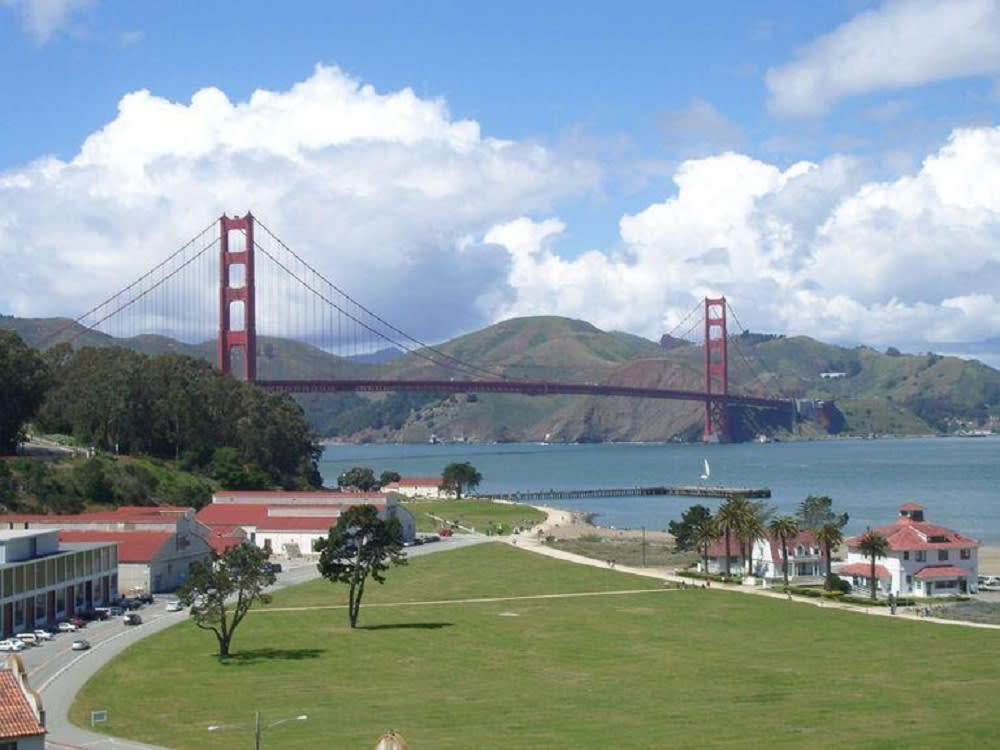 Golden Gate National Recreation Area. Credit: Viator
Interested in Larkspur homes for sale? You'll be happy to know that Larkspur is the perfect location to take in some of the best views on the West Coast. Start at the
Golden Gate National Recreation Area
since you're already on the same side of the bay as the majority of it. Snap pictures of one of the country's most iconic landmarks and architectural feats. Just north is
Muir National Monument
, a national park that is the product of local activists in the early 20th century advocating for the preservation of redwood trees. These redwoods are some of the largest and oldest trees in the world and they're right in your backyard. Although the town of Larkspur is known for its history, even that can't compare to the beautiful scenic views of a species of tree that began growing on the California coast about 20 million years ago.
Just a short drive up the coast is
Point Reyes National Seashore
, another national park that's so close to Larkspur that it's not even a day trip. Here, you'll find some of the most scenic coastline anywhere in the world as cliffs overlook long sandy beaches and the deep blue of the Pacific. Walk along the beach to Alamere Falls and watch as it flows into the sea. Take a whale watching tour and see the gray whales that migrate through the area starting in December. Hike through the tall grass and camp at the park close to over 1500 species of plants and animals.
Marin Country Mart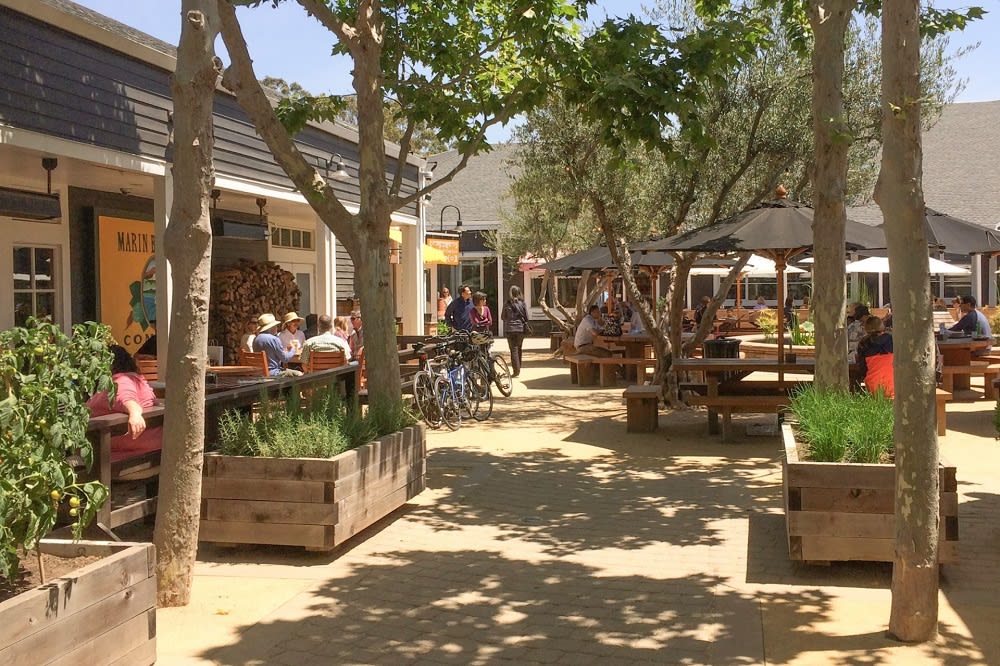 The best spot for shopping and dining for those who own Larkspur real estate is the
Marin Country Mart
. This vibrant outdoor shopping center has
great restaurants
, food trucks, farmers' markets, salons, fitness centers, and more. It really is the heart of the area and constantly has something new. Dining options include everything from more popular national chains like Shake Shack and Starbucks, to spots that are more unique and local like Miette, a charming, pastel- colored pastry shop.
The Marin Country Mart also offers everything from Soul Cycle to pilates and outdoor yoga, so it's easy to stay active. Every Saturday from 9 AM to 2 PM, there's a farmers' market, where you can pick out your favorite local, fresh produce as you listen to live music. If you don't feel like buying something you'll have to cook at home, the Marin Country Mart has you covered with food trucks for lunch on Sunday from 11 AM to 3 PM. There is always be something new to try at the Marin Country Mart and in the Larkspur area at-large.
If you're ready to start the process of buying
Larkspur real estate
, reach out to a trusted and reputable agent who knows the area like
Eric Schmitt
. It's time to find your perfect home in Larkspur.